Digital Marketing Services
There is Nothing More Elegant Than Simplicity. Of course, simplicity is hard to come by when discussing the layers and nuances of today's complicated digital marketing services. For many clients, they can be intimidating and confusing. Others view digital marketing as being composed of simply having a Squarespace website and tossing up a few social media posts every now and then. While we suppose that could somewhat loosely resemble a digital marketing strategy, it hardly begins to scratch the surface of what it takes to be successful in today's complicated marketing landscape.
Prospects and target audiences are using the internet in more ways than ever, and it's crucial that your brand is in the right place on the right channels with the right message at the right time. GS is home to intelligent, experienced digital professionals who know what it takes to create successful, flexible, fully integrated marketing strategies that include digital technology. We do our best to communicate the detail and nuance of our plans clearly and concisely to our clients in an effort to simplify their lives, while delivering the confidence that comes with knowing their brands are performing well in all digital touchpoints.
This, of course, includes the sometimes complicated confluence of where digital and social advertising help drive traffic to your website, fulfilling its purpose.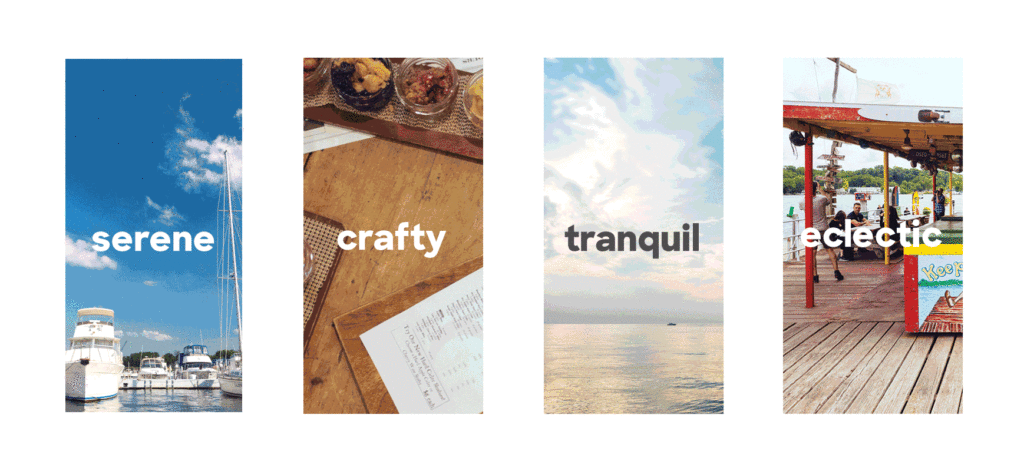 Saugatuck Digital Banner Campaign
---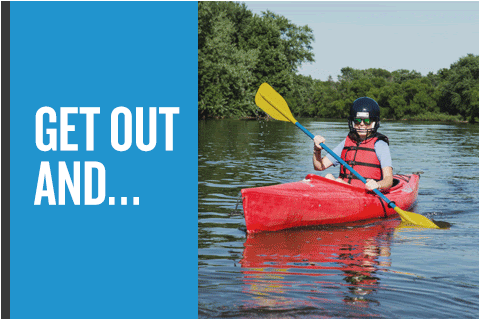 ---
Digital Audits
In the beginning of many client partnerships, GrahamSpencer conducts an in-depth proprietary marketing research and strategic planning process called GSearch. As part of that process, we audit your brand and business's digital marketing strategy to find opportunities and pain points to take your business to the next level online. We look at everything from your website to your social media and ad campaigns to your site visitors and competition (online and offline). And we study your industry in broad terms to find the most impactful channels for you. Whether you engage us in the expansive process of GSearch, or a more focused digital-only audit, a discovery process should precede planning, creative concepting and design.  
Digital audits we perform include:
SEO
Local SEO
SEM
Content
Social
Branding
Website testing
Digital Competitive Analysis
Another important component of GSearch is the competitive audit, in which we strive to help our clients understand the complexities of the competitive environments in which they operate. A successful digital marketing strategy knows the competitive landscape and stays two steps ahead of competitors at all times, evolving and elevating to keep top of mind in the eyes of prospects and target audiences. That's why, at GrahamSpencer, we take our competitive analysis to the next level by finding gaps that can be leveraged and exploited.
In our digital competitive audits, we analyze:
Industry and digital marketing trends
Competitor marketing mix
What's working for your competitors
What's not working for your competitors
Content gaps
Backlinks
Advertising opportunities
SEO Strategy & Execution
At GrahamSpencer, we go beyond the antiquated SEO strategy of rank chasing and focus instead on developing content and a user experience that your prospects are actually searching for – and monitoring how it is consumed. Of course, we'll ensure your website meets Google's and other search engines' SEO best practices, but place more focus where it really belongs: on providing your prospective customers with content they're actively searching for. You'll also be happy to know that we staff the world's highest endorsed Moz Oracle, meaning you'll have the best eyes in SEO on your content and website to ensure that it's constantly performing at a high level and driving higher quality traffic, leads, and sales to your website.
SEO services we provide include:
Keywords research
SEO strategy
Linkbuilding
Technical SEO
On & off page SEO
Content marketing
eCommerce SEO
Linkbuilding
SEM & Paid Media Services
If your digital prescription includes ad placements on digital publications and platforms to get your brand or message in front of your target audiences, no matter where they are, you've come to the right agency. GrahamSpencer creates beautifully engaging and compelling ad content that helps build your brand in the mind of your prospects and drives true return on ad spend, making sure no budget is wasted and ads produce consistently higher quality traffic as well as conversions on your site or landing page. Whether it's text, video or image we'll create highly personalized, highly searchable ad copy and content to attract, inform, and convert your target audiences across the web – in ways that are as appealing to Google's algorithm as they are to your stakeholders. .
Paid media services we provide include:
Paid search
Display advertising
Programmatic advertising
Remarketing
Social media advertising
YouTube advertising
Email ads
Website Analytics & Analysis
Without accurately tracking your online marketing efforts and website performance, you won't be able to see what is and what isn't working to make educated decisions moving forward. This sort of data is hard for non-experts to sort, so we staff Google Analytics Certified experts to set up, implement, monitor, and analyze your digital analytics. In this way, we can help develop and execute a world-class digital marketing strategy for your company, organization or institution. We go beyond Google Analytics and install Google Tag Manager, heat and click mapping software, user videos as well as A/B testing tools to make sure any contemplated changes to the site perform well before being made permanent. Finally, in our reporting, we don't just regurgitate data. We carefully tell you what the data means now – and how to adjust website content, structure and campaigns for optimum results in the future.
Our website analytics services include:
Mapping
Setup
Optimization
Maintenance
Ongoing reporting