Happy Howlidays: Wrapping Up Our Love For Critters Near & Far.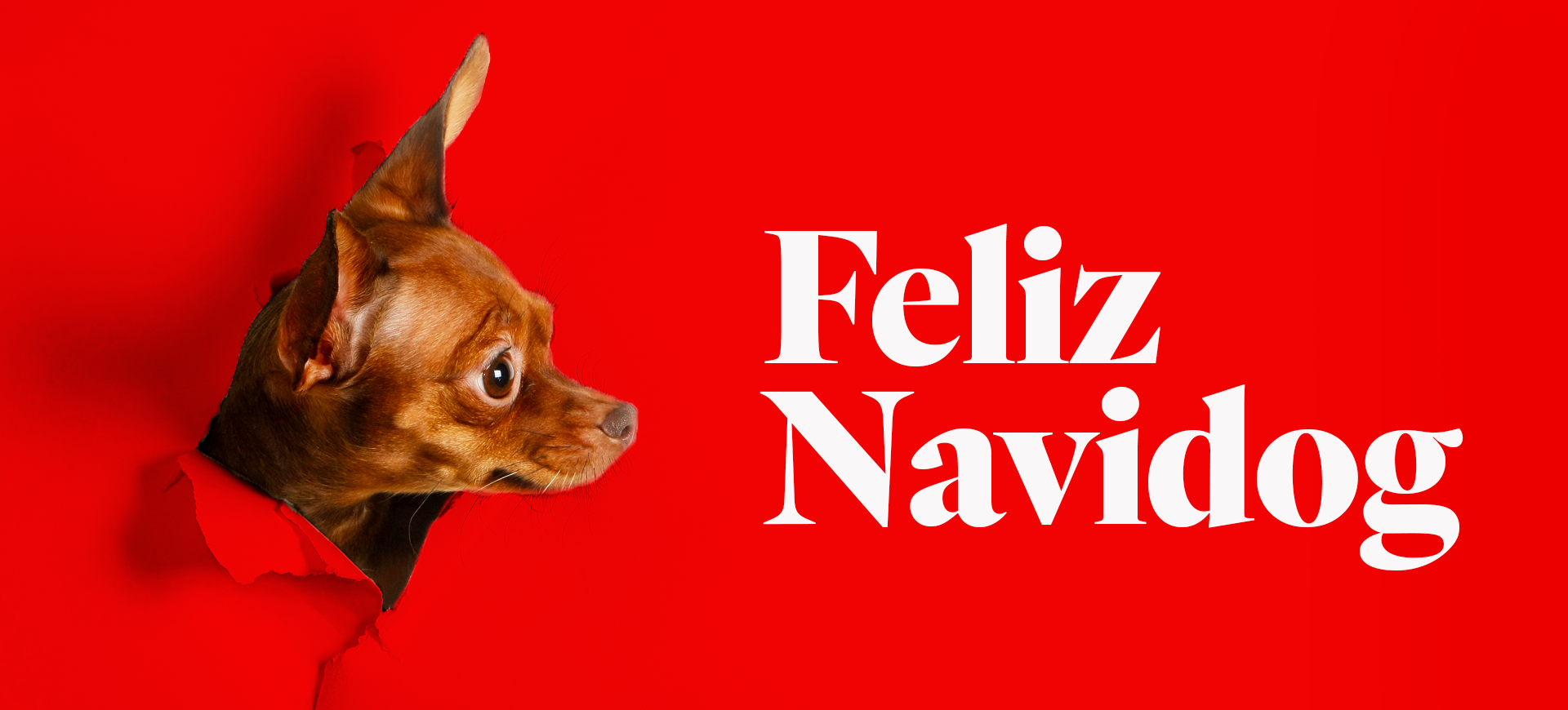 "Until one has loved an animal, a part of one's soul remains unawakened."
Anatole France, 1844 - 1924
Look, friends - it's simple. We at GrahamSpencer love dogs and cats and you probably do, too. They enrich and add joy to our lives in countless and immeasurable ways. They make every day seem like a Howliday.
Not all pets are as fortunate as those who share their lives with us, though. That's why we have chosen Christmas 2019 to celebrate animals by making donations to no-kill shelters and animal advocacy organizations whose restorative, soulful work we admire in GrahamSpencer cities: Rockford, Chicago, Nashville, Salt Lake City and Atlanta. Please scroll down for a list of our favorite organizations.
But, there's more! We've designed pet-themed wrapping paper and gift tags you can print using your laser printer as well as festive desktop and cell phone screen savers. The wrapping paper is perfect for CDs, jewelry, pens, socks - just about anything smaller than a chihuahua.
Choose from the gallery below, then print and download to your heart's delight. Fans of Jay Graham's renowned-on-Facebook Australian Shepherd will be glad to see Trip is in the house.
Happy Howlidays from your friends at GS.

Step Up Your Gift Game With The Cat's Meow of Wrapping Paper This Howliday Season.
We know the feeling; it's Christmas Eve and all you can find is a 2014 roll of snowman paper from Target - and you used that for everybody's gifts last year. Never fear; GS is here with custom-designed dog and cat-themed wrapping paper and gift tag designs you can print at home or work. Just choose between 8.5 X 11 and 11 X 17 sizes, print, wrap and smile. Meowry Christmas, everybody.
© All designs Copyright GrahamSpencer Brand + Content Solutions.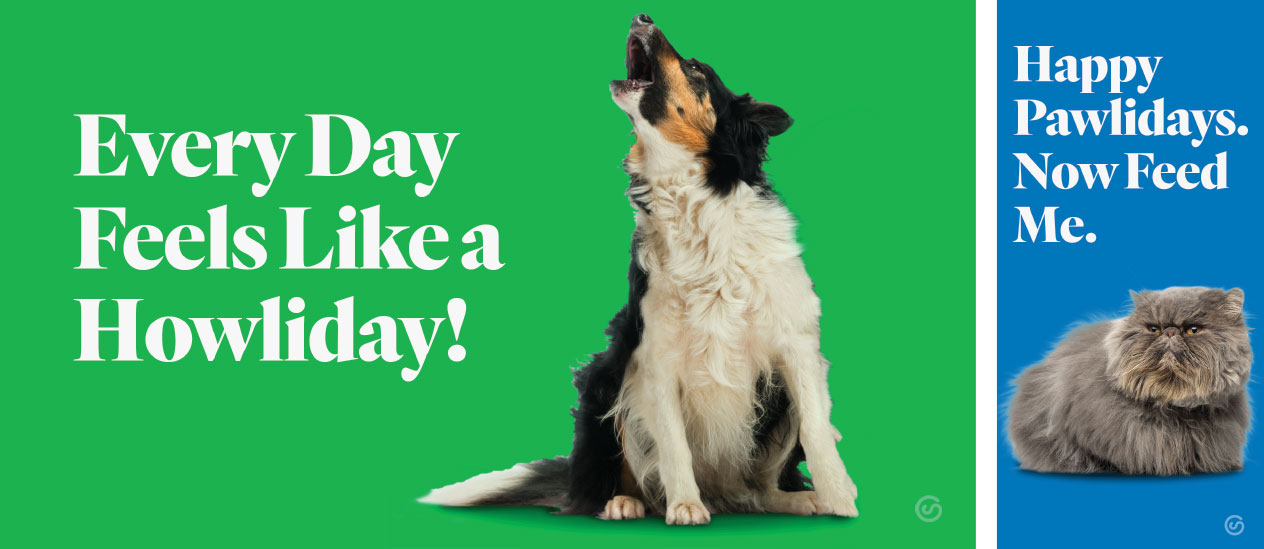 Is That Tired Old Screensaver Dogging Your Mood? You've Come To The Right Site.
Charles Schultz of Peanuts fame said, "happiness is a warm puppy." Of course, the same goes for fuzzy kittens. Warm up your devices and say Meowry Christmas - or, make every day feel like a Howliday - with a new screensaver by your friends from GrahamSpencer. We've made a variety of styles, colors and sizes to fit your desktop, laptop, tablets and cellphones. Those of you who have followed Trip Graham's adventures on Facebook over the past 12 years will be happy to see his familiar Aussie face, as well.
© All designs Copyright GrahamSpencer Brand + Content Solutions.
Download Desktop Screen Backgrounds
Download Mobile Screen Backgrounds

You Can't Buy Love For Christmas, But You Can Adopt It.
We cannot say enough about how much we admire the people who devote their lives to easing the pain and enriching the lives of homeless and injured animals. This Christmas, we will make donations to the following very special organizations in the name of "Friends of GrahamSpencer." Of course, you're welcome to show them a little love of your own. Or, go the extra mile and give a homeless dog or cat a forever home - and make every day feel like a Howliday.