TPC WISCONSIN: TRANSFORMING A GOLF CLUB ON INSPIRATION, A WING AND A PRAYER
When Cherokee Country Club owner Dennis Tiziani decided to transform his local club to TPC Wisconsin, one of only 30 Tournament Players Clubs worldwide, he was taking on the challenge of a lifetime. Few people in their late '70s would take on a 360°, $15 million golf club renovation – with all the logistical, competitive and financial challenges such investments entail – but that is exactly what the forever-young Tiziani did.
"Of course he did," said his daughter, Nicki Stricker. "That's just him. Nothing he does surprises me."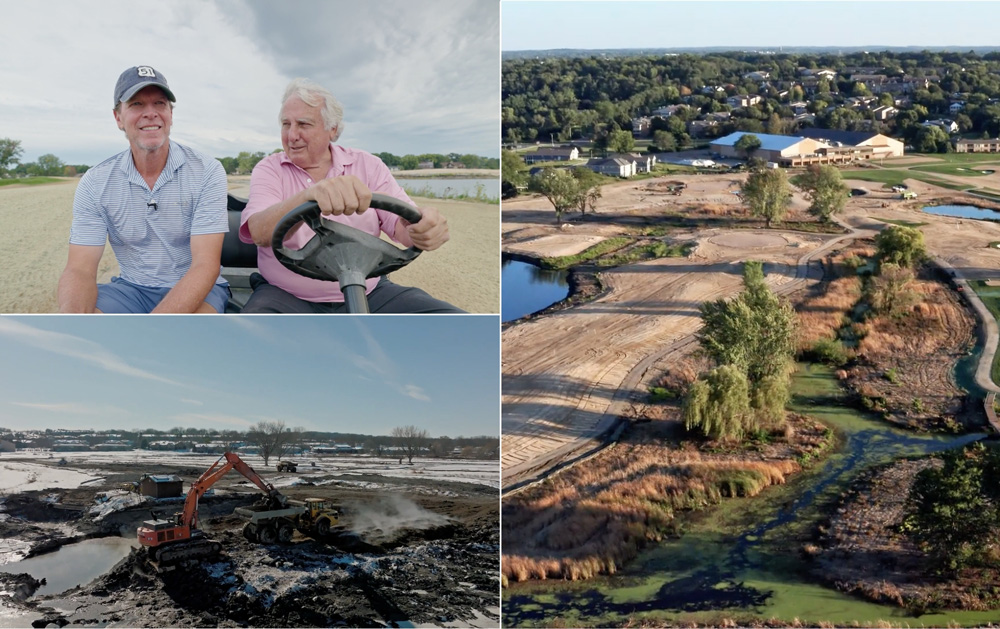 Tiziani. a former PGA player, a Dairy State teaching legend and a proud, faithful family man, had owned and operated Cherokee CC for decades. Managing the club was not without its environmental challenges, situated as it was on the edge of the 2,000-acre Cherokee Marsh.
In fact, due to its reputation for wet fairways, the club was widely regarded by Madison golfers as a "swamp," despite Tiziani having raised the fairways in years past to provide dryer, faster-running playing conditions. On the positive side, Cherokee CC had a good reputation for its challenging, high-quality layout.
Energized by Tiziani's partnership with son-in-law and PGA legend Steve Stricker, the pair reached out to the PGA TOUR and the Tour Players Club Network of championship golf courses. The call launched a creative and productive design partnership between Stricker and Steve Wenzloff, SVP Design Services – and a daring strategy to not only save the increasingly water-logged track, but launch it to international fame and world-class playing conditions.
The renovation required a significant increase in monthly dues as well as the institution of a sizable initiation fee. When the increases were announced, many of Cherokee's then-current members opted not to immediately rejoin the new TPC Wisconsin club, taking a "wait and see" attitude. That caused Tiziani and his management team to prioritize new member recruiting ahead of his scheduled grand opening in August, 2023. The problem was, the club had no marketing materials and very little non-technical visual evidence of the golf course's and the clubhouse's exciting new design concepts.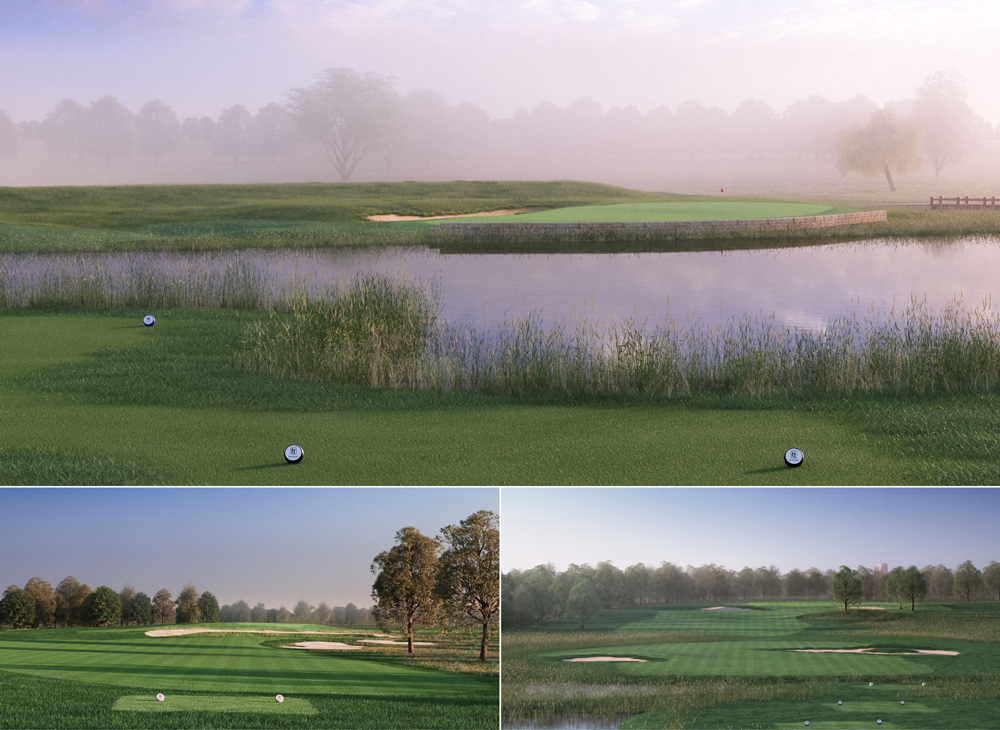 When GrahamSpencer was hired, after conducting research and strategic planning (GSearch), we quickly engaged a talented New Zealand-based golf course illustrator to depict several key holes, made website content improvements (within the confines of the club's third-party template platform), designed a haunting new members-only brand identity and launched the creation of a seven-chapter video series to engage prospective members and tell the backstory of the club's transformation to TPC status. GS also ran a successful digital advertising campaign during the American Family Insurance Senior PGA championship in 2022.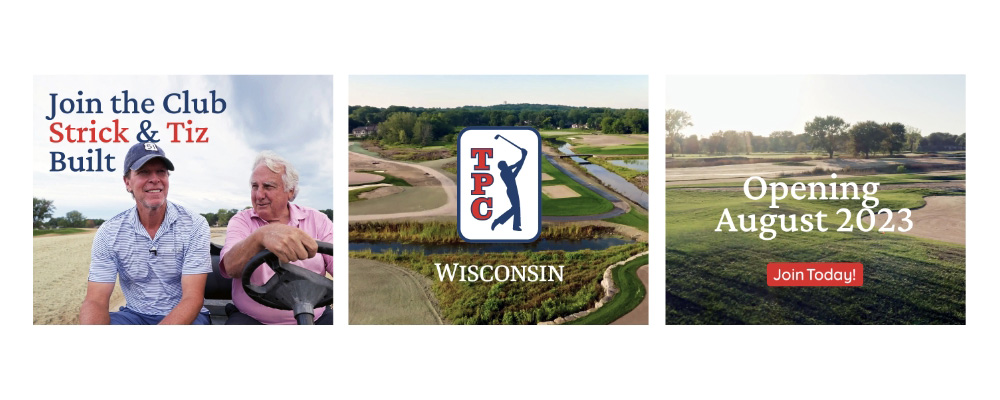 During the first two public viewings of the TPC Wisconsin video, not a single person of the hundreds in attendance left the room, remaining throughout the 34 minute run time. Laughter was heard and more than a few tears were seen. Resounding applause greeted the completion of each viewing. The video is also being used in individual member prospecting meetings and membership roles began to swell within just a couple months. If your brand needs to make emotional connections with your customers and prospects, we invite you to tee it up with GrahamSpencer.
Hi. How can we help you?
"*" indicates required fields