Rockford Mass Transit District: The Virtues of Mobility
In 2019, the RMTD leadership team and board were about to make a large investment in hybrid-electric buses in a strategic effort to incrementally replace RMTD's aging fleet. Leaders felt it was time for a fresh, more progressive identity, and GrahamSpencer was again selected to create a new, more dynamic and contemporary brand. Before beginning the design process, we employed an abbreviated round of our proven, proprietary GSearch research and strategic planning methodology to reposition the organization and inform the creative brief.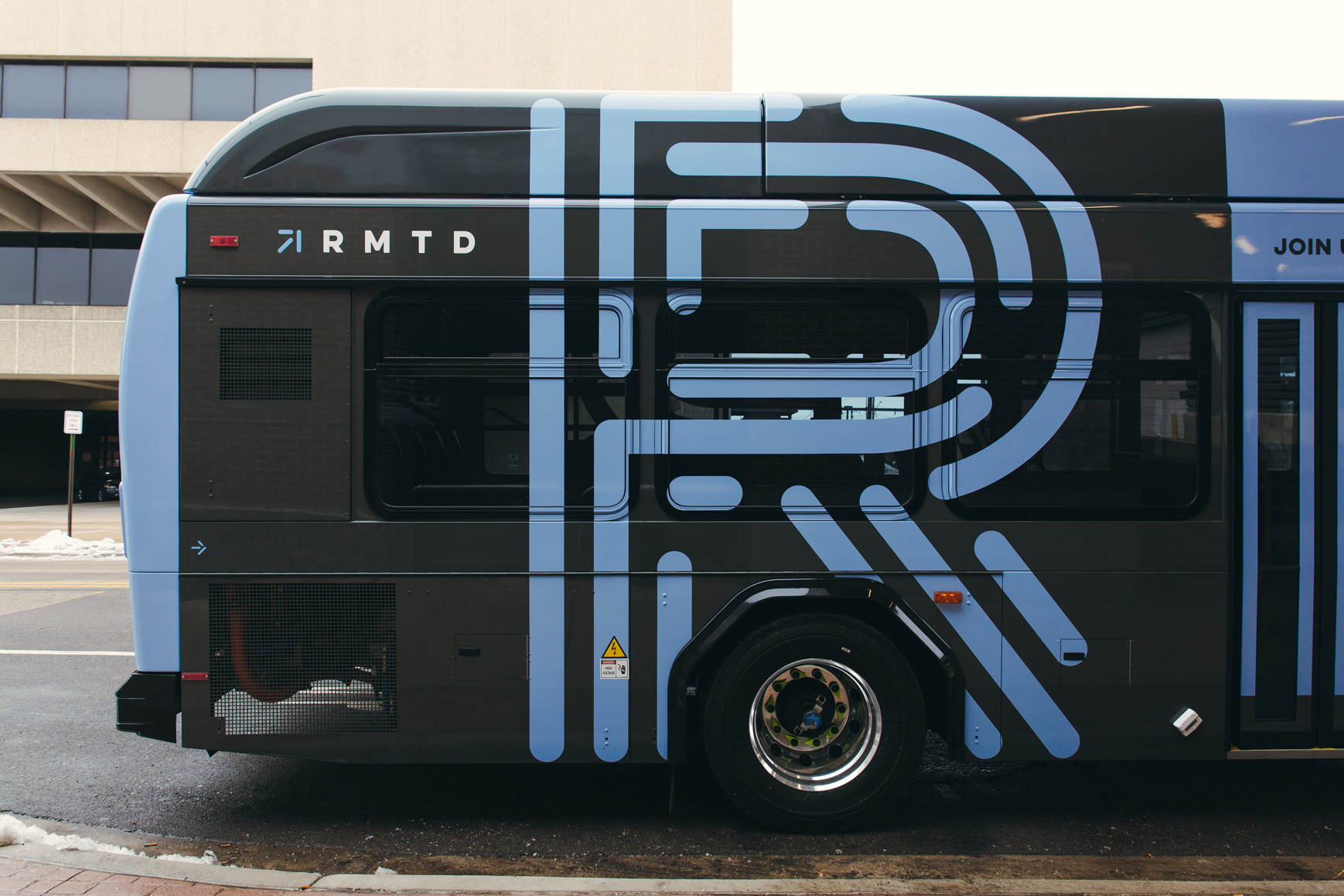 RMTD's board and executive leaders bravely chose the most progressive of the many design options GS presented: a simple, powerful "R" consisting of graphic lines suggesting a multiplicity of bus routes. The R is enhanced by a jaunty upward and forward-pointing arrow. The brand's new featured color is an unusual and attention-grabbing periwinkle blue. The new tagline is Join Us On The Road Less Traveled.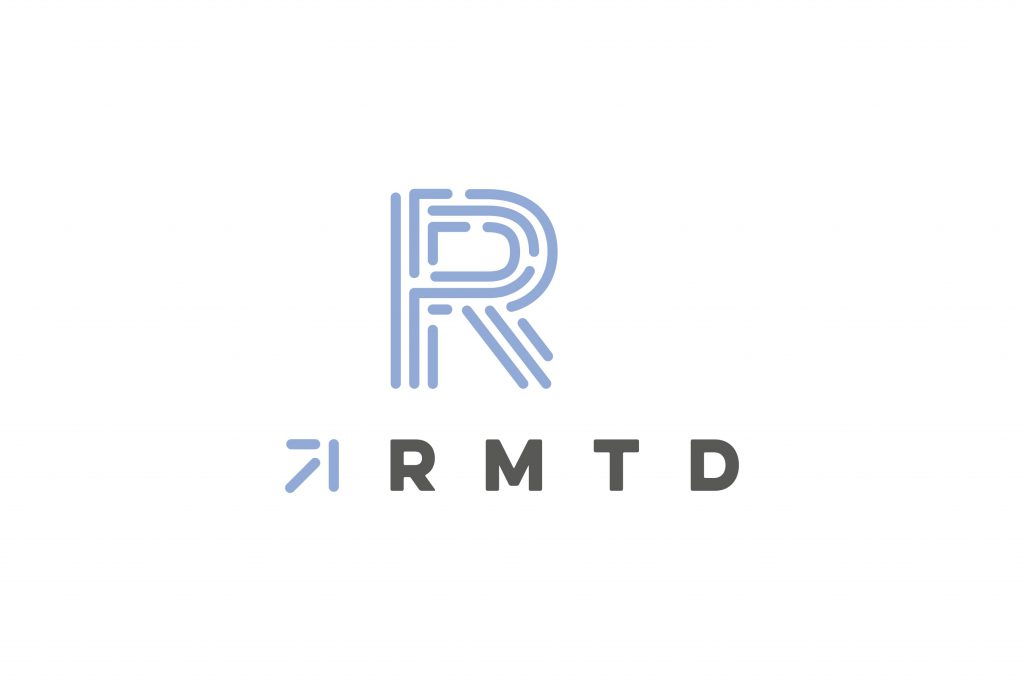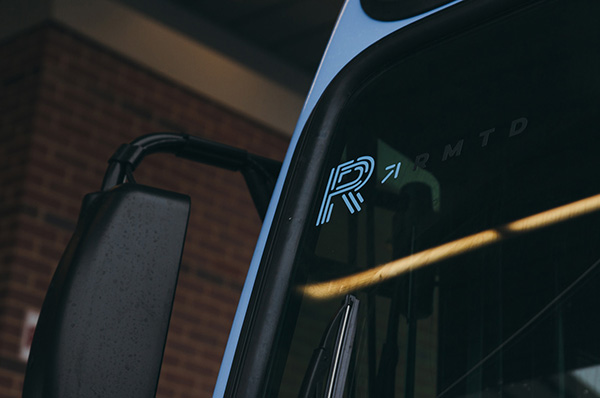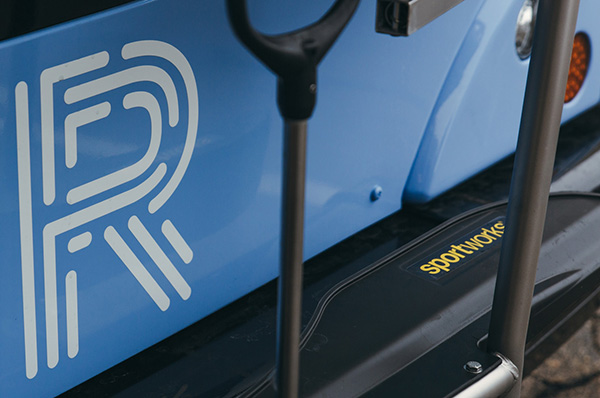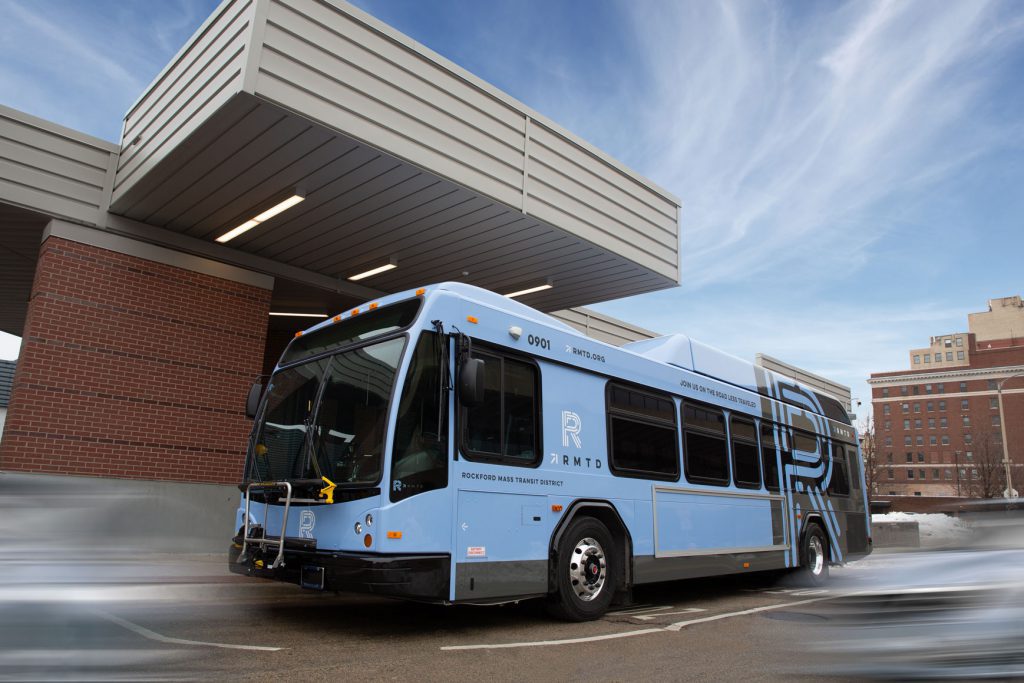 Sadly, the new brand and hybrid electric buses were deployed in the midst of the 2020 Coronavirus crisis. With the striking, more efficient buses quietly brightening the streets of Rockford and the virus forcing significant changes to its policies and routes, the District knew it once again had to communicate changes to its riders and the broader community.
GrahamSpencer stepped in to create new solutions, including a quickly produced direct-address video featuring RMTD Executive Director Mike Stubbe. In the piece, Mr Stubbe delivers a respectful pat on the back to his team and reassurance to the community that all is well with their transit authority.
As summer turned to fall and fall to winter, two new commercials were produced – Color Our World and Virtues. Written and designed to run on broadcast and cable television as well as in digital and social applications, the spots were produced in-house by GS using local on-camera talent. Color Our World tells the story of the inspiration of the new brand in joyful, whimsical fashion featuring appearances by friends-of-GS, including a gardening grandfather and his adorable grand daughter.
The iconic :60 Virtues spot opens with a young woman reading the biography of Eleanor Roosevelt and tells a poignant story of the resolve and character shown by RMTD staff, its riders and the whole community.
Finally during the same period, GS re-skinned and updated RMTD's website, built by GS in 2017/18, to accommodate the new brand. You can view the updated RMTD website here.