Remembering a Special Christmas Past: J.R. Sullivan's 2019 Hometown Holiday Promo Video
2019 was not only the last pre-Covid Christmas of our lives, it was the end of a spectacular 25-year run of J.R. Sullivan's Hometown Holiday much-loved variety shows in festive downtown Rockford.
Over that 25 year period, Sullivan and his merry band of players created countless holiday chuckles while weaving lovely, unforgettable Christmas memories for their faithful audience members.
The shows' material was new each year: fresh, topical and reliably heartwarming. Ever mercurial, J.R. Sullivan decided to end the show's run with a nice odd number, choosing 25 years.
For many of those years, GrahamSpencer had provided branding and promotion support to the show, challenging ourselves to keep it fresh each year, just like Sullivan and his Hometown Holiday writing team. You can take a look back at other efforts in another Hometown Holiday Case Study on our website.
Given the gravity of the looming "full stop" when the final curtain would fall on 2019's last performance, we at GrahamSpencer wanted to bring a new dimension to that year's advertising theme. And The Ghost of Hometown Holidays Past video concept was born.
Co-writing the script with J.R. was fun, as were E. Faye Butler's many ad libs during her scenes' green screen filming in downtown Chicago. We had planned for E. Faye to join J.R. for filming on location in the library of the University Club of Rockford, but she had suffered a recent leg injury and was unable to travel. No worries. The unexpected circumstance afforded us an opportunity to conjure up a more ghostly Faye using green screen and in-post technology.
J.R. and Faye worked fluidly together that cold day in Chicago, with Faye getting into the spirit with a cascade of ideas and ad libs. J.R.'s half of the scenes were filmed later, as planned in the library. There, he traded his lines with his wife, actor Cheryl Hamada, who stood in the library corner where E. Faye's specter would later be added during editing.
"The shoot for the Ghost of Hometown Holiday Past was a holiday joy for me – just as the annual show itself had always been," said J.R. Sullivan. "Truly, the video shoot was a gift, placing a glow on the entire enterprise, capping the twenty-five year run of Hometown Holiday with a celebratory delight. E. Faye Butler, force of nature that she is, proved to rule the comically spiritual realm as well, and the piece had wit and originality from concept to completion."
"The GrahamSpencer team have always delivered quality and class to the work they put forth on behalf of Hometown Holiday," Sullivan added. "The helped connect our brand to our audience – while year after year raising the bar of expectation and quality for the show itself. I am utterly certain that Graham/Spencer proved a prime mover in every step up the show took in quality and reputation. Together we always reached higher – and even into the world beyond with the Ghost of Hometown Holidays Past video. A return to our old haunts is a tantalizing thought … but forever Christmas Present is my gratitude to the GS team for the years of thoroughly upscale work they did on behalf of Hometown Holiday in downtown Rockford."
Now, in 2022, there is a faint rumor on the cold November wind about a certain group of theatrical luminaries who might be re-thinking the notion that 2019 being the end of the show. Will they rise, Eagles-like, from their own retirement to grace the Hometown Holiday stage in the future? Only time will tell, but perhaps the community does need opportunities to get back to warm, familiar pre-Covid basics during the holidays. Stay tuned for details!
In the meantime, we invite you to enjoy J.R. Sullivan (as himself with a little Ebenezer Scrooge sheen) and E. Faye Butler (the Ghost of Hometown Holiday Past) for a Hometown Holiday reminiscence.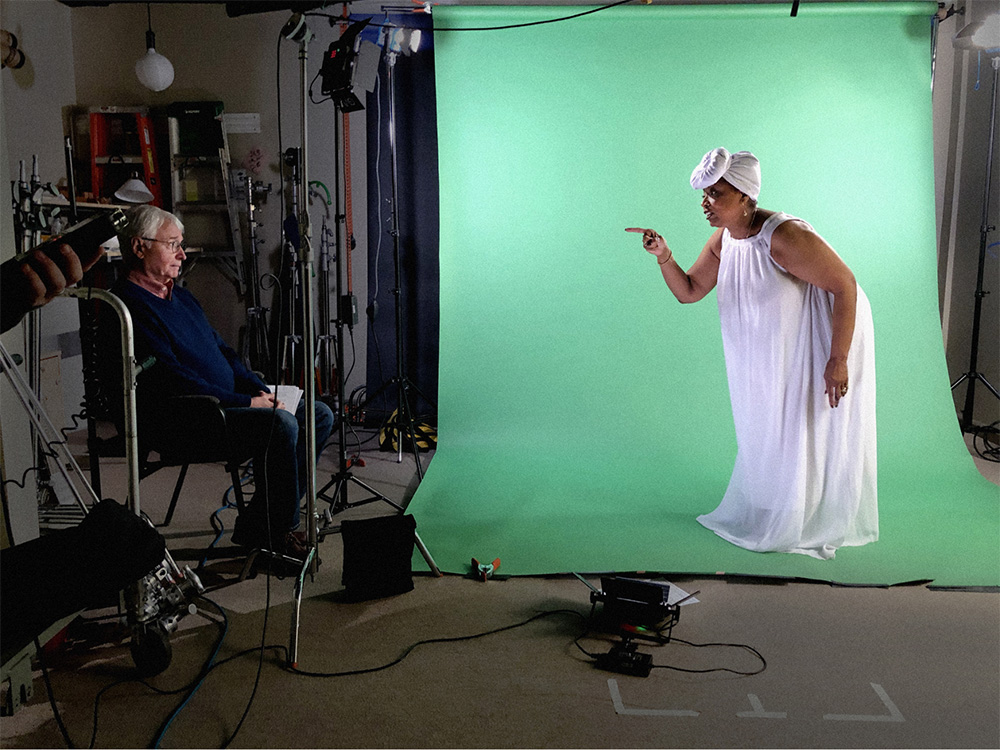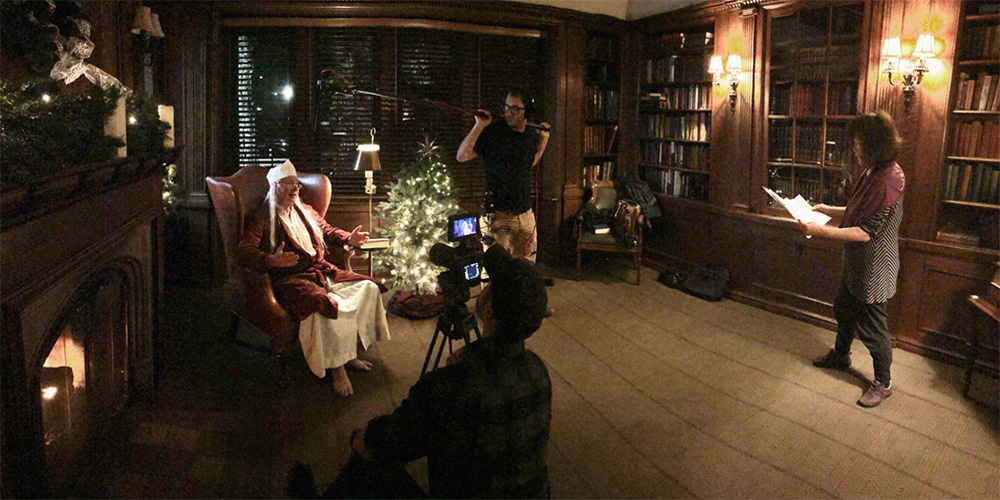 If you'd like to add a little magic to your branding and marketing efforts, please email GrahamSpencer. We'll contact you soon.