Talent Attraction Campaign Made With Love (and Research): Made for Rockford
Made for Rockford is a research-driven, evidence-based campaign and community brand identity that began in the spring of 2021 when GrahamSpencer Brand + Content Solutions conducted its proprietary research and strategic planning process, GSearch to set the campaign's strategy and creative guardrails. Then called the "Rockford Regional Marketing Campaign," Made for Rockford was commissioned by the Rockford Area Convention & Visitors Bureau with funding and support from the City of Rockford and Woodward Charitable Trust.
Led by RACVB and a blue-ribbon panel of regional businesspeople representing many facets of the regional economy and governance, the GSearch effort culminated in the production of a nearly 300-page final report in the winter of 2021/22. The analysis and strategic recommendations included in that report, approved by the blue ribbon committee, served to inform the creative brief that in turn became the strategic backbone of the campaign.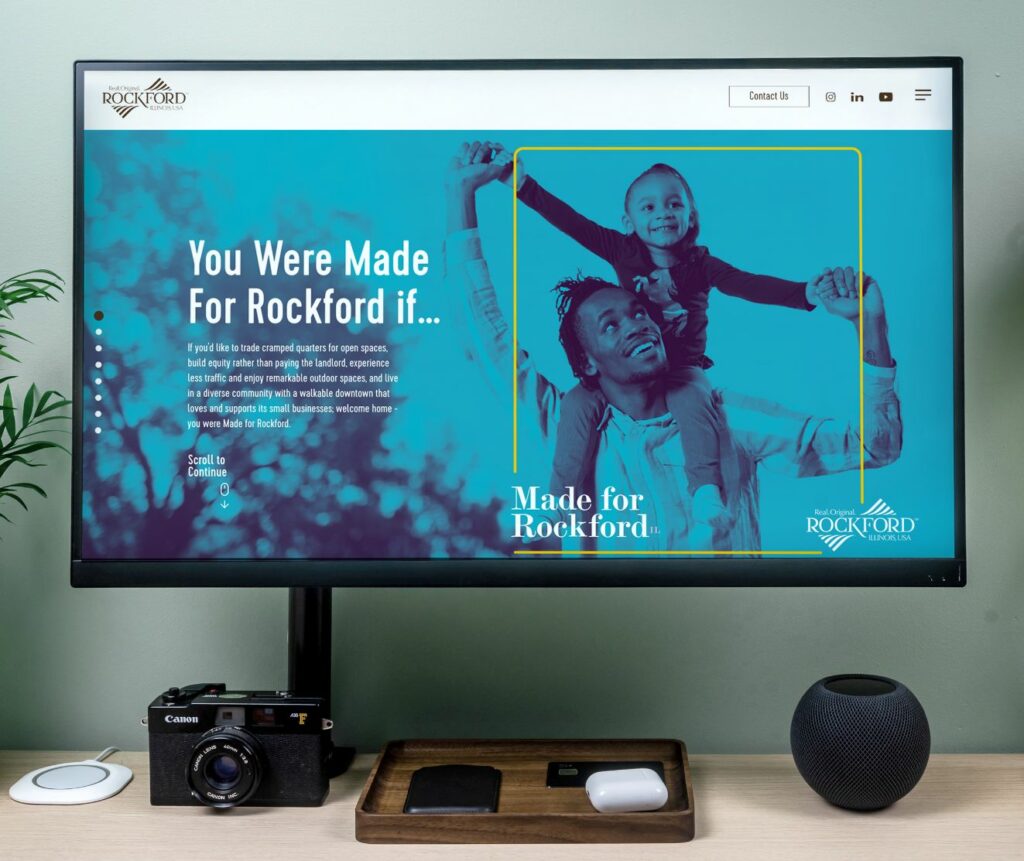 Made For Rockford positions the Rockford Region as a welcoming environment for boomeranging professionals seeking refuge from the high-cost, high-hassle, less-friendly environs in which many of them now find themselves. During research, we learned that the real value of the Rockford Region's relatively low costs of housing and living is that they allow young residents who have moved here to live bigger, more fulfilled lives. They value the fact that they're made welcome to raise their hands and become integral parts of the community, serving in any manner of capacities, from running fundraisers for important not-for-profits to getting active in neighborhoods to running for office.
The Rockford Region, the campaign promises, is a place where we cherish and celebrate our green spaces. It is a handmade haven of unique cultural characteristics in which we eschew cookie cutter approaches to life and business in favor of customization and authenticity.
Children thrive in the broad tapestry of educational options presented to them all across our region, from public to private and K through post-graduate studies. The campaign promises that those who long to be in the good company of good people will find themselves supported and at home right here in the welcoming Rockford, Illinois region.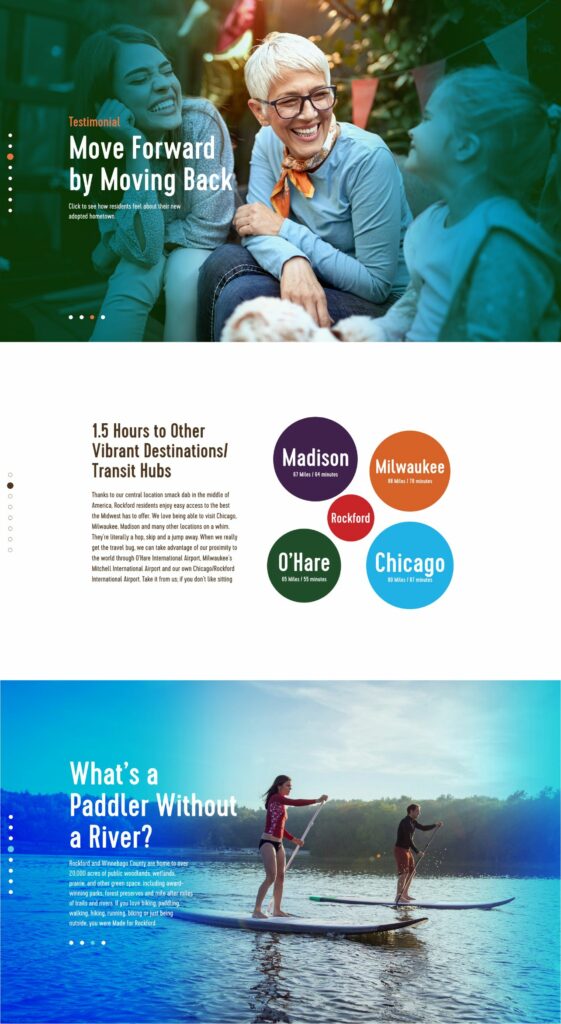 "Cities and regions that grow and thrive are acutely aware of their reputation and
consistently invite and entice new visitors, residents and businesses. Compared to bigger cities, Rockford punches above its weight offering a high quality of life, proximity to major metros and transportation hubs and abundant outdoor recreation. Touting these features, the Made for Rockford campaign was a collaborative effort that leveraged the creative and strategic strengths of RACVB and GrahamSpencer."

John Groh, president/CEO of RACVB.
Among the website's most-visited pages were stories about one recent "transplant" to the Rockford Region and a "Boomeranger." Dr. Osyria Webster, an electrical engineer, moved from New Orleans to Rockford to join Collins Aerospace. Hers is an amazing story of personal ambition, perseverance and success in a community she loves, is active in and now considers home. The other is the story of Daniel Jarrett, and how his flourishing international modeling career allowed him the freedom to move back home and create a successful, nationally known sports venue along the way.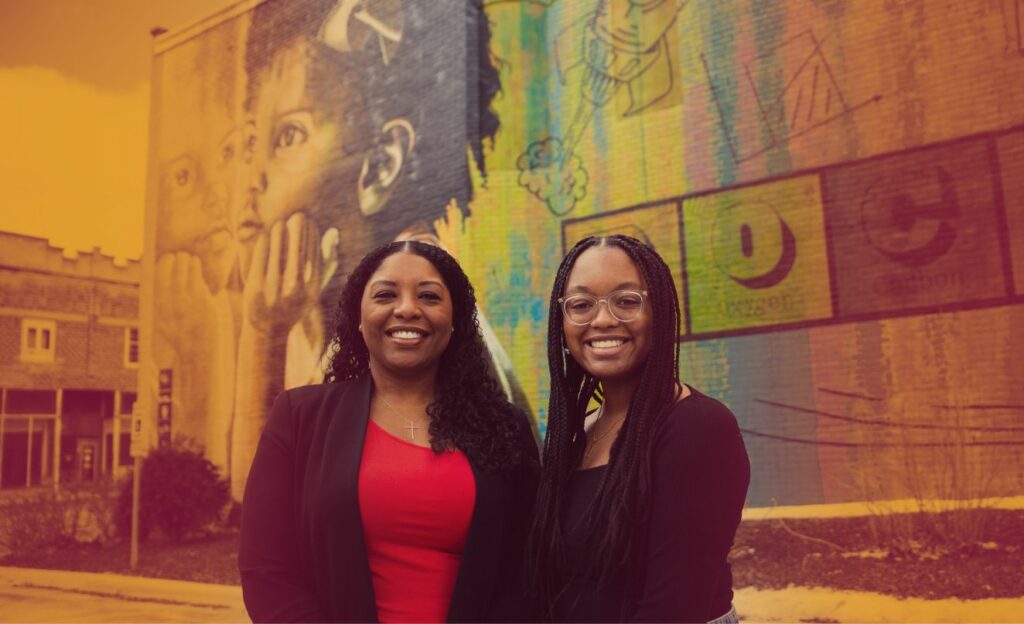 The test campaign targeted Boomeranging professionals and others working in engineering, healthcare, education and the aerospace industry (especially those who love the outdoors). Its performance was impressive. The campaign was test-run in Chicago, Milwaukee and Madison, directing traffic to a campaign landing site, also designed and produced by GrahamSpencer. Channels utilized in the initial live test campaign included programmatic display banners, Facebook & Instagram ads, LinkedIn and Search.
The campaign remains active with national with national public relations, video storytelling and ongoing outreach with local human resources professionals.