Savant University Wealth Management Website: Bringing Wise Counsel to the Halls of Colleges and Universities Nationwide
During the depths of the Covid pandemic, when many companies were hunkering down and laying off staff, Savant Capital Management leaders were planning how to spread their wings. They knew the aggressive M&A strategy they were about to launch would be more successful with a new brand identity and a dynamic new website. Savant invited GrahamSpencer to employ its evidence-based, insight-led research and strategic planning process, GSearch, to tackle the opportunity. The successful story of Savant's rebranding (and name change to Savant Wealth Management) is told in another GrahamSpencer Case Study here.
Fast forward to 2023. A particularly interesting piece of Savant's M&A play was the acquisition of Filbrandt & Company, a Madison, WI-based RIA that specializes in the post-secondary education market. Its clients are college professors and administrators all across the United States. Filbrandt's acquisition marked Savant Wealth Management's first strategic foray into a niche market. The team needed to be integrated into the Savant family and a new website needed to be designed and built specifically for the academic market.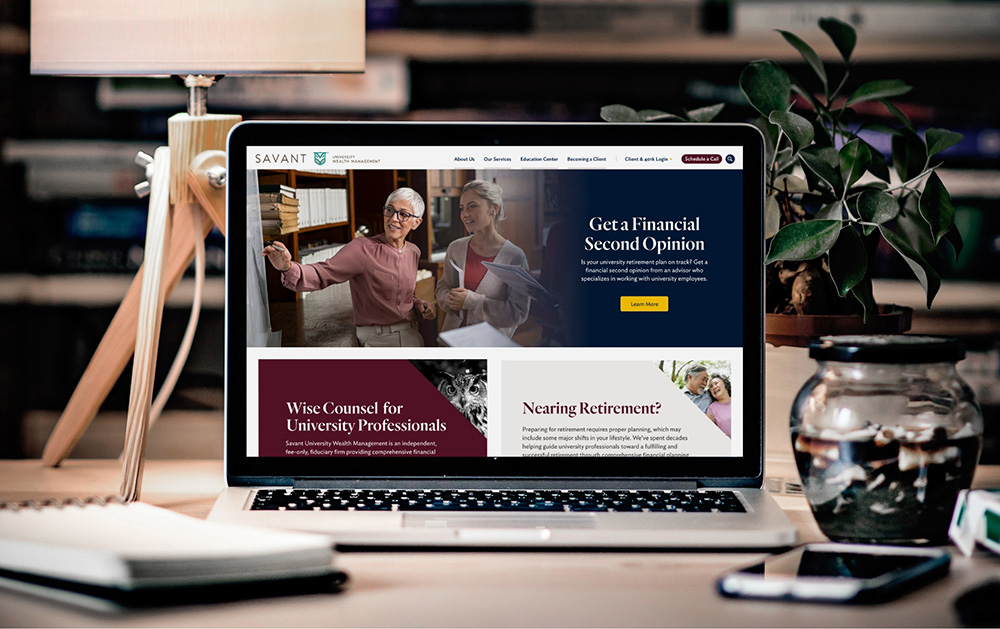 In close collaboration with Savant staff, GrahamSpencer employed the same detailed, deliberate process in the making of what came to be known as the Savant University Wealth Management microsite (it's a subdirectory, technically speaking) as we did the main site in 2020. We began with discovery, moved on to site mapping, then wire framing, then design and finally content development and implementation.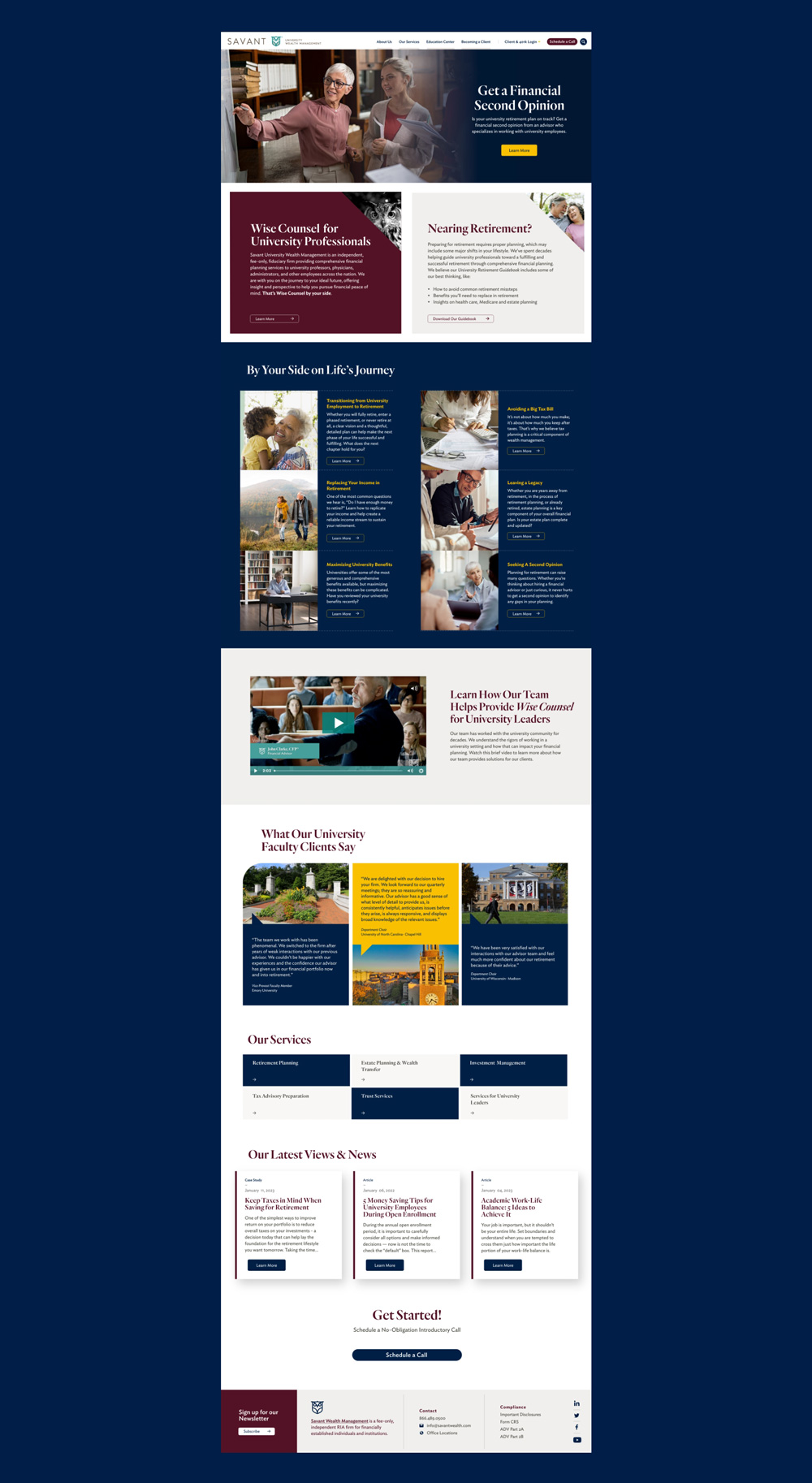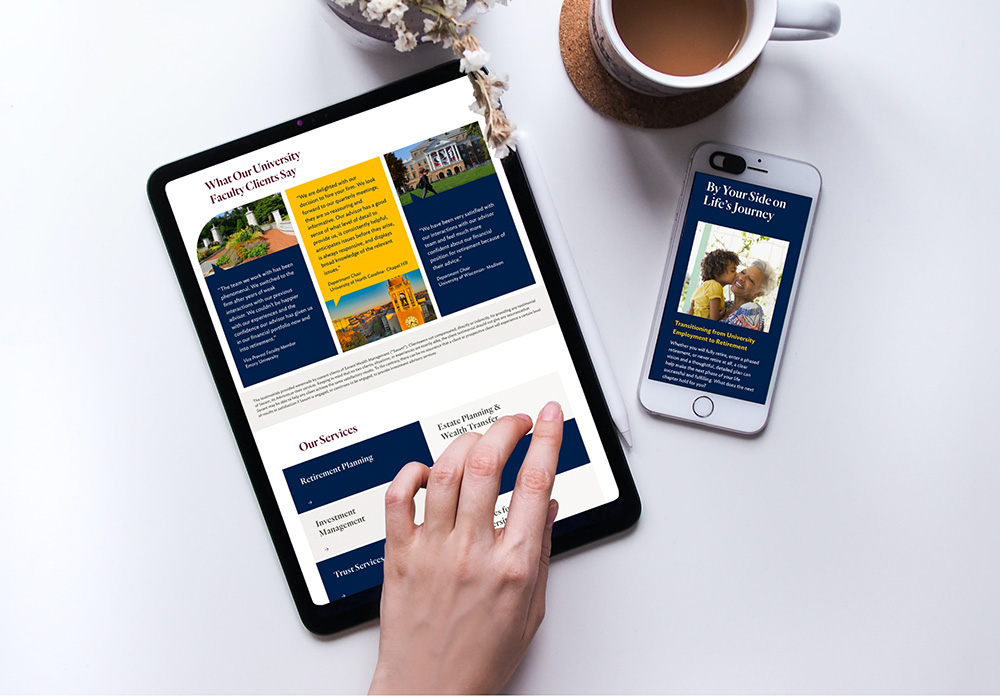 The look and feel of the new Savant University Wealth Management site seamlessly blends with Savant's parent website while allowing for the new division's value proposition to be elegantly shared and KPIs exploited. And, the new site is an excellent secondary tool for direct call marketing by Savant teammates.
That "Savant U" value proposition promises bespoke planning for each and every client. It includes comprehensive management in one unified portfolio and the application of talent across Savant's full bench of multi-disciplinary professionals and more.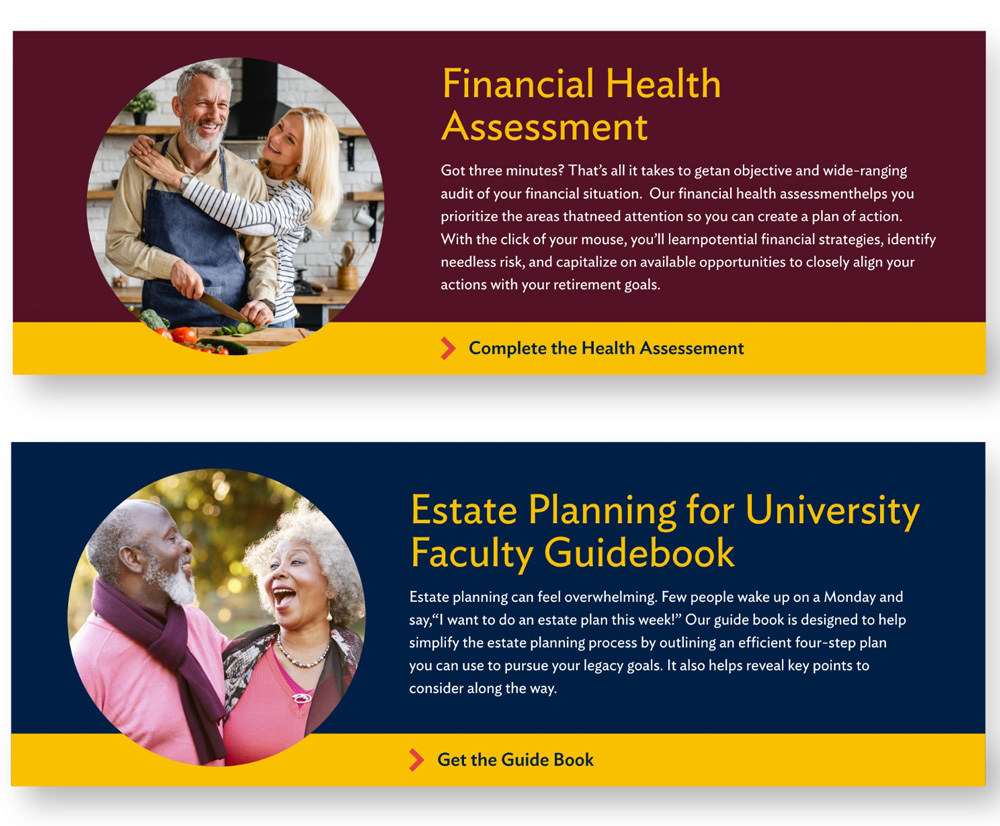 When it comes time for your brand to take off on a new flight path, consider contacting GrahamSpencer. From initial research and planning to design, web development, advertising and much more, we have the comprehensive skillset you need to chart a new course to success.
Hi. How can we help you?
"*" indicates required fields