Rosecrance: Addiction Treatment Wrapped in Hope
The challenge was simple: tell the client's – and their clients' – stories. Tell them empathetically and with style – honestly and authentically. Rosecrance's is a story of love of service, passion and commitment: commitment so deep that it is nearly unfathomable. Our team resolved to do everything we could to earn the trust the organization had placed in us.
Addiction, as one Rosecrance counselor elegantly put it, is about isolation. And, recovery is about community. So, beyond the logistical challenges of complying with rigid Covid restrictions in a tightly controlled healthcare environment, we also had to make a video that was emotive while having difficulty filming people together. In the end, we knew the passion of Rosecrance's articulate, skilled staff would carry the day – if we gained their trust, put them in the right places and asked them the right questions.
When employing a documentarian approach, pre-production Discovery and Planning are crucial processes. In this case, thorough Discovery allowed us to learn many interesting, inspiring things about Rosecrance's personnel as well as their clients. Several of those interesting things found their way into the story. For instance, after talking with Chaplain Christopher "C.C." Druce-Jones about his views of spirituality and experiential therapy, we filmed him hiking in a nearby forest – a therapeutic pursuit he recommends to his clients. We bookended snowy, deep-winter scenes shot in January with bright, hopeful ones made on an early summer morning in May.  
We learned that Rosecrance Family Program Coordinator Peter Mowris was once a professor of art history and has, himself, long been in recovery. Peter shared his thoughtful take on life and recovery against the backdrops of unexpected, visually interesting locations – while revealing art as a meaningful form of experiential therapy.
Art is a therapeutic method employed by a real-life Rosecrance client who shared her own story of a perilous bout with childhood addiction and abuse. This presented another unique challenge: to tell a compelling true story while protecting the privacy of the client. We achieved the goal through strong but naturalistic backlighting in interview scenes, intentional cinematography and precise blocking during the filming of b-roll sequences.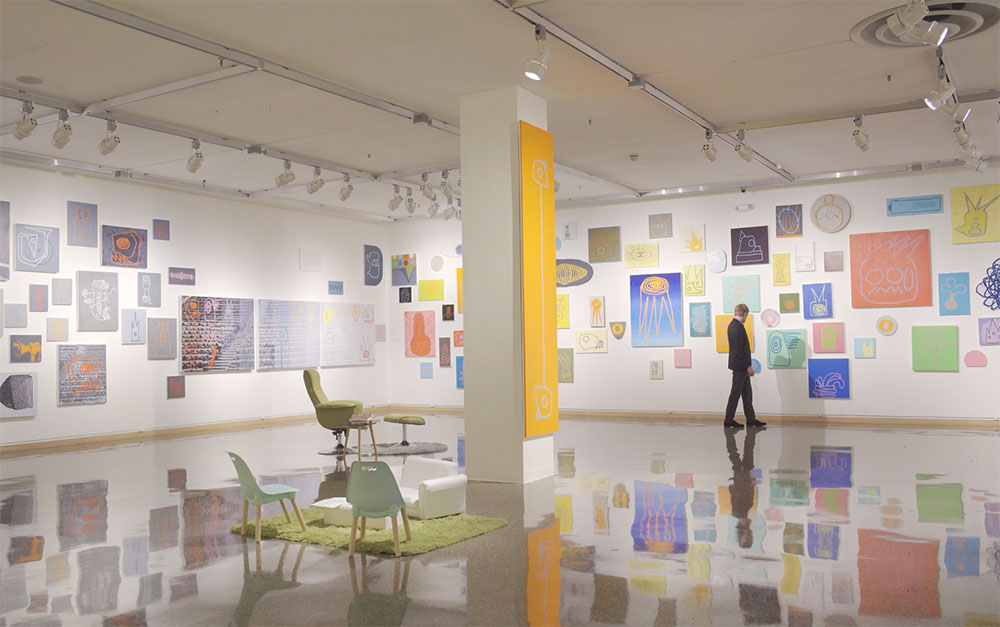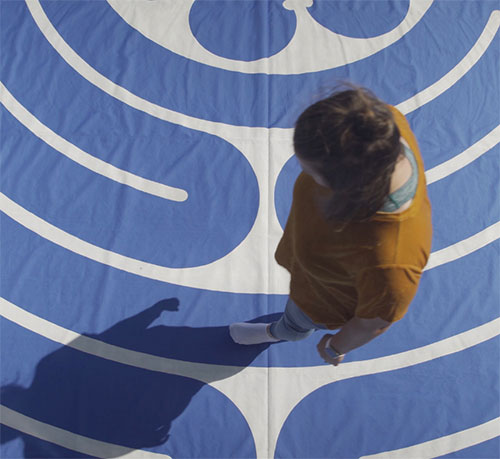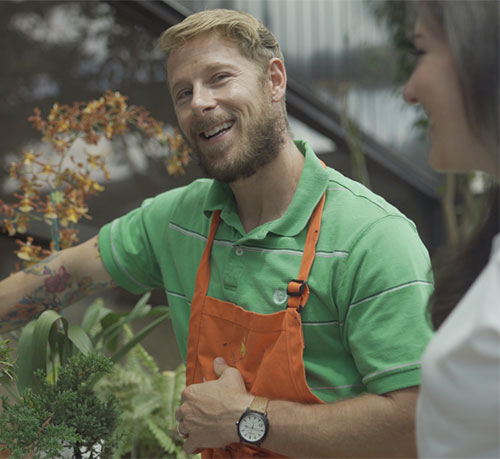 Rosecrance has a long history of investing in innovative therapies. Another example is the Conservatory, where clients learn how to care for a plant – a task as subtle, delicate and nuanced as tending to their own budding recovery. This institutional legacy amounts to a tangible distinction between Rosecrance and other providers, so we sought to reveal it to potential clients and their families in a relatable, authentic way. We took the same approach to Rosecrance's use of the meditative Labyrinth.
The people of Rosecrance literally save lives. But, we know they don't think of themselves as heroes. Searching for a way to add a positive, emotive exclamation point to the story, we reached out to singer/songwriter Ernie Hendrickson who said, "yes, I'd be honored," when we asked if we could use his beautiful song, Hold on to Hope in the video's final minutes.
We're grateful to GrahamSpencer not only for an amazing final product, but for the patience, flexibility, and understanding they offered when we had multiple stops and starts due to the pandemic and our strict protocols regarding visitors and groups. They took great care in their prep and interview process to capture the spirit and passion of our team and their dedication to the clients we serve. Their attention to every detail and commitment to getting it right is clearly evident in the video project.

— Anne Boccignone, SVP of Brand Strategy, Rosecrance Health Network
When you're looking for a creative team that can bring your story to life, no matter how complicated or nuanced, please contact GrahamSpencer.
Hi. How can we help you?
"*" indicates required fields