Rome Wasn't Built in a Day. Neither was Colman Yards.
In the summer of 2023, an exciting $421 million redevelopment deal was struck between the City of Rockford and J. Jeffers & Co. of Milwaukee to transform the historic, sprawling Barber Colman manufacturing complex into a modern mixed-use development. Congratulations to Mayor Tom McNamara and his administration, Rockford City Council and J. Jeffers Co. for this fantastic news that positively impacts southwest Rockford.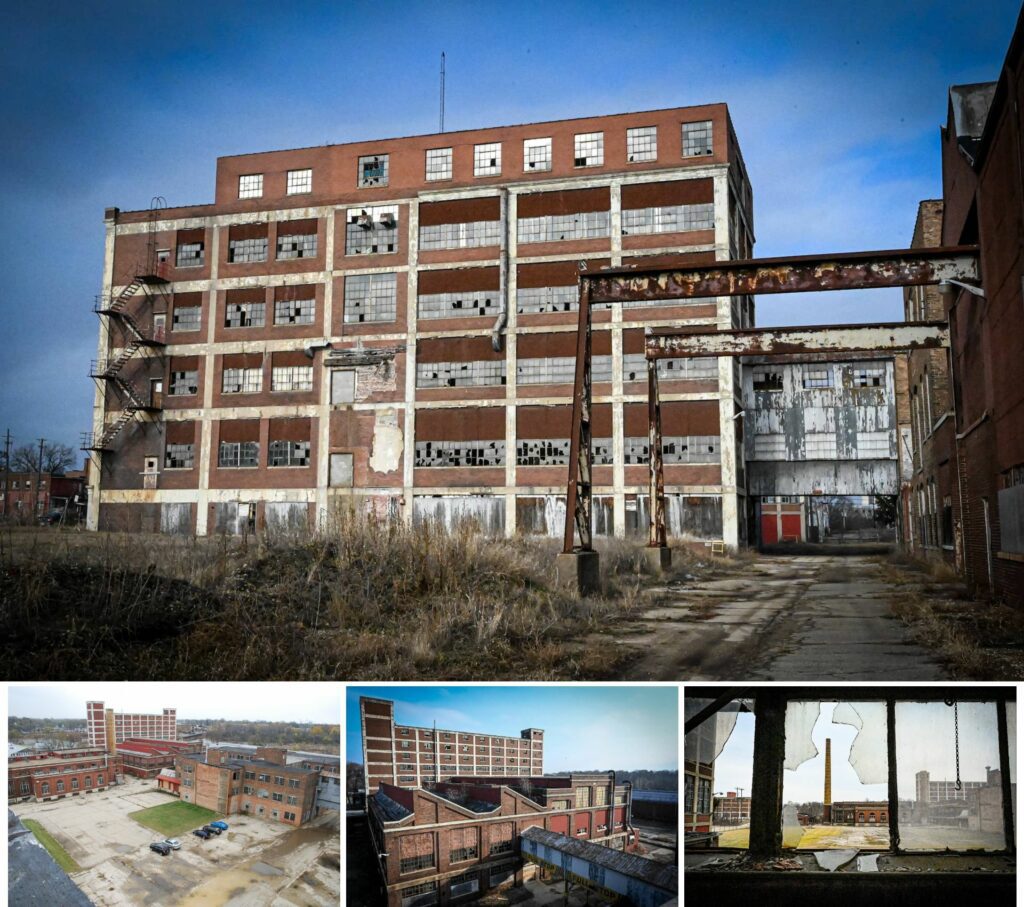 The deal was a long time coming. Mayor Tom McNamara was in a different seat at the very beginning of the reimagining of the Barber Colman facility in 2013. He was a supportive Alderperson.
That year, then City of Rockford Economic Development Manager Mark Williams and City Administrator Jim Ryan took a long-shot idea to Mayor Larry Morrissey: let's respond to a national RFP issued by Stone Brewing Co. and compete to become home of the company's first East-of-the Mississippi brewery, restaurant and distribution center.
"Back then, we had to show that we were a creative community willing to reach for things and take risks," said Mark Williams. "We knew we were an underdog, but we were committed to doing everything right. We crossed every t and dotted every i to exceed Stone Brewing's expectations in their request. It took a lot of staff and consulting person-hours, but there was no doubt that a viable development stack and well-articulated vision for Stone Brewing – and then Colman Village – helped shape what will soon become Colman Yards."
"It's an object lesson in the power of history," said Jim Ryan, then City Administrator. "That area is the birthplace of our City. We believed in that extremely distressed 1902 campus of hulking buildings because they were key parts of our industrial heritage."
"Despite having amazing bones, Barber Colman had environmental challenges that had to be mitigated, or nobody, including Stone Brewing, would ever be able to afford to develop the site," said Willams. "So we began the removal of the environmental hazards using EPA grants and revolving loan funds to eliminate a major development roadblock."
"Up until then, I don't think anyone had a specific vision for that part of town," Ryan continued. "Full credit to Mayor Morrissey and the Council for pursuing a South Main Corridor plan that included major road improvements – and the dogged determination to do something positive with Barber Colman."

"We involved neighborhood citizens in planning and did things methodically," he said. "Eventually, over the years, many pieces between the public and private sectors fell into place. And here we are. It makes me smile when I read those headlines."
"But remember – none of this happens without tax credits," added Williams.
"Beyond vision for the area, one of our administration's biggest contributions to downtown redevelopment – and the current Barber Colman project – was our pursuit of Rockford's inclusion in the State of Illinois' River Edge Redevelopment Zone," said former Mayor Larry Morrissey. "Rep Chuck Jefferson deserves credit for adding Rockford at a crucial point in 2006. That eventually resulted in historic tax credits and several other powerful incentives that make adaptive reuse projects in places like downtown Rokford much more attractive to developers."
"Some might not recall that Ken Hendricks of ABC Supply in Beloit had the first serious eye on the Barber Colman complex," said Morrissey. "Jon Lundin of Goodwill Abilities Center had introduced us, and Ken and our team created an expansive plan to redevelop the riverfront. Barber Colman was a part of that. When Ken passed, we moved ahead in search of other partners."
"I was in love with historic buildings and acutely aware of the fact we stand on the shoulders of those who came before us," added Morrissey. "In fact, I saw myself trying to finish what Tom's dad, Mayor John McNamara (mayor 1981-1989), had started years before. John McNamara and his drive to redevelop downtown had inspired me since I was coming of age in high school in Rockford."
"Southwest Rockford really deserves this," said Jay Graham, Founder and Co-Creative Director of GrahamSpencer. "And we at GS were privileged to be co-conspirators with the Morrissey administration on the Stone Brewing project and on the Colman Village effort that followed. We have done a lot of work for government and quasi-public agencies over the years, but this was a tough one, very deep and very detailed. And it had to be letter perfect. Our whole team considers the Stone pitch for the City of Rockford one of our best and favorite print projects."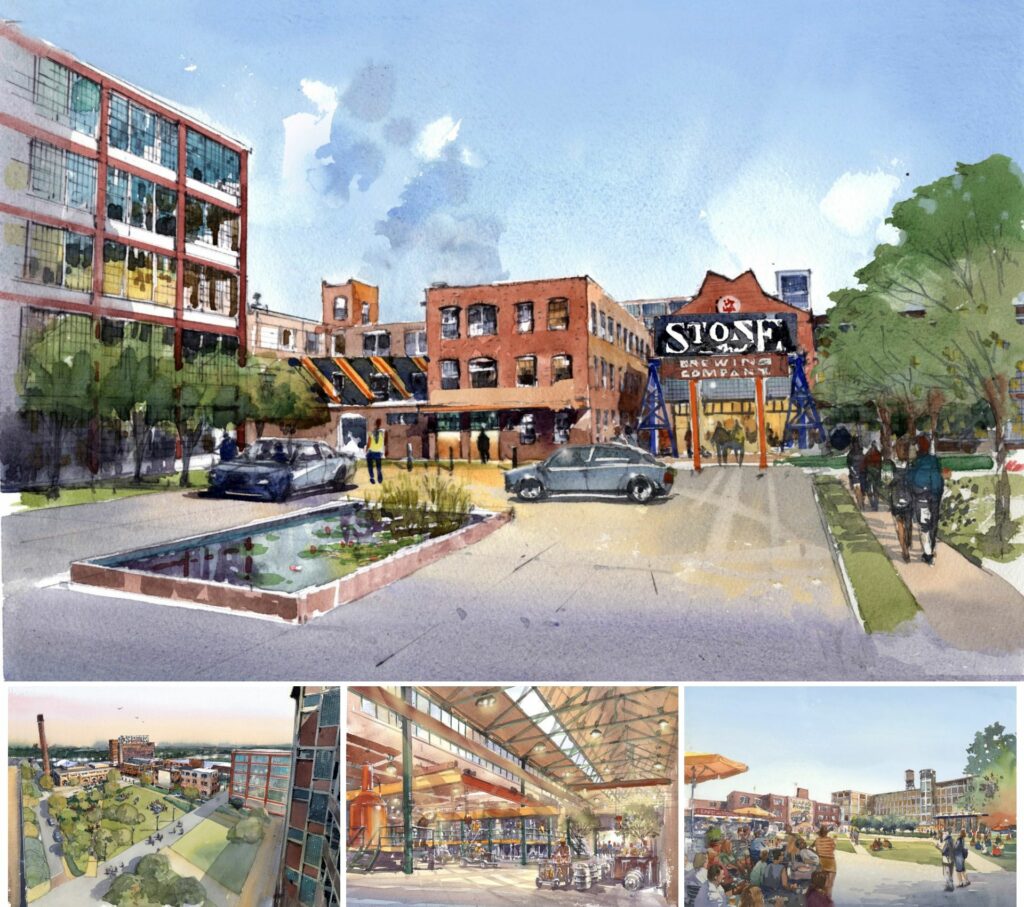 Using data provided by Mr. Ryan and Mr. Williams, as well as documentation needed to be in compliance with Stone Brewing Co's RFP, GrahamSpencer supplemented the presentation with a carefully designed and told deep dive into the history of the building and Rockford's culture, past and present. We made a point of enlisting welcoming messages from notable Rockfordians, including local craft brewers, Fifth Ward alderwoman Venita Hervey and Mayor Morrissey. Even Hammy Hog, the American Hockey League Rockford IceHog's porcine mascot, "Hammy," made a cameo appearance in the project.
"We wanted Rockford's history and extraordinary character to come through in the project – and we wanted it to reflect the incredible amount of vision and work the City of Rockford invested in responding to Stone's RFP," said GS Co-Creative Director Scott Spencer. "The Mayor and his team inspired our team."
The hefty spiral O-bound book was placed into a custom-made old-fashioned wooden crate lined with straw. Laid on top of the book before nailing on the lid was a hand-written note from Cheap Trick's Rick Nielsen inviting Stone co-founder (and avid guitarist) Greg Koch to visit Rockford for a personal tour.
Stone Brewing Co. reported to the City of Rockford that its submission was by far the most creative. But, when Stone officials eventually chose to locate the new facility in Richmond, VA, GS was re-engaged by the City to create an identity for a new mixed-use development plan called Colman Village.
"I'll add that Mayor Tom McNamara's support for rebuilding South Main and for the Amerock/Embassy Suites hotel were critically important parts of the foundation that has given Rockford growing credibility in the development world," said former Mayor Morrissey. "It's one thing to have a vision; it's another thing to attract developers to invest in that vision. Creating a credible, investment-worthy vision has taken time, new tools, multiple public works projects, new events and programs, and multiple administrations and city councils. We have a successful snowball effect now, but it took a long time to gather."