PrairieFire Golf + Grill: A New Brand Catches Fire
On the heels of our successful 2020 re-branding of beautiful, iconic PrairieView Golf Club, the Byron Forest Preserve District again turned to GrahamSpencer. Our new assignment was to execute a research-based brand creation and launch of its new eight-bay Toptracer™ range: PrairieFire Golf + Grill.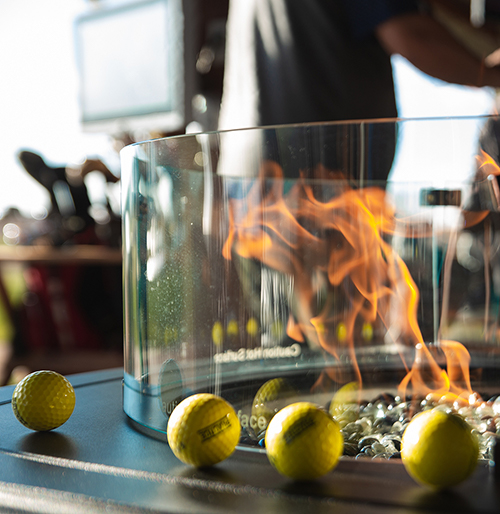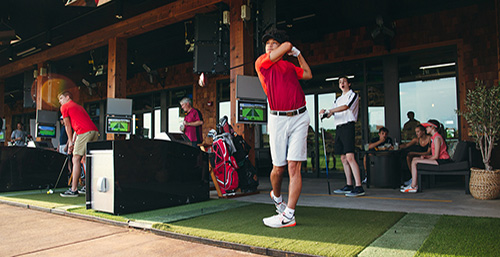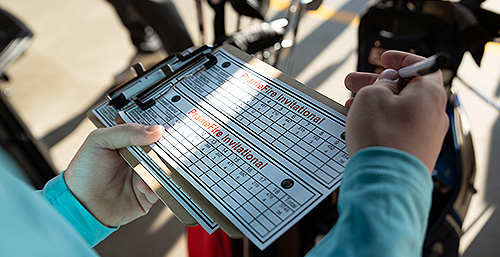 Like other (typically much larger) Topgolf™ facilities, PrairieFire offers golfers the same Toptracer™ animated graphic technology seen on PGA tournament broadcasts. It provides instant feedback to players every time they hit a ball – spin, trajectory, ball speed and the outcome of their shots are presented to players in a variety of ways on bayside monitors. But PrairieFire provides these experiences on the grounds of a beautiful golf course and in a friendlier, more intimate environment.
The crux of GrahamSpencer's challenge was to create a brand identity that evoked the thrill of PrairieFire's on and off-range golf experience. But the brand identity and its language needed to provide a broad umbrella under which other key selling points could be communicated. Those features and benefits include a well-stocked bar, excellent pub food, and a truly indoor/outdoor playing experience complete with comfortable furniture, fireplaces and fire pits.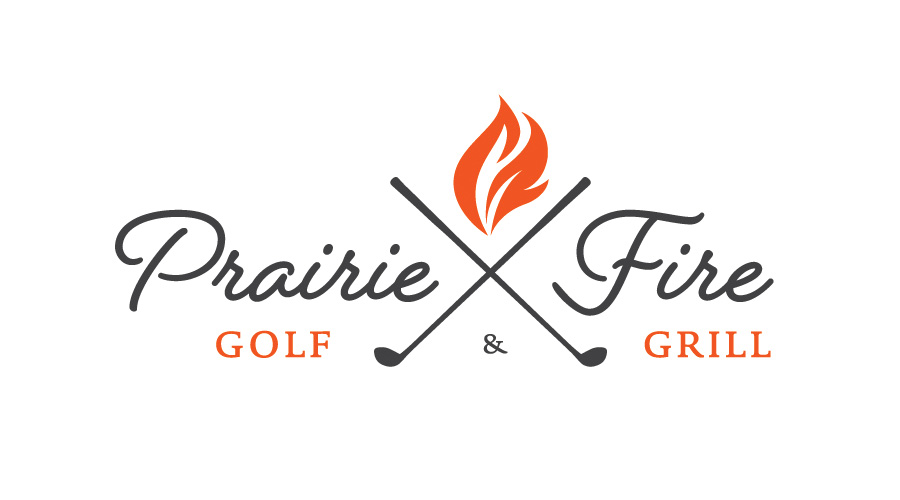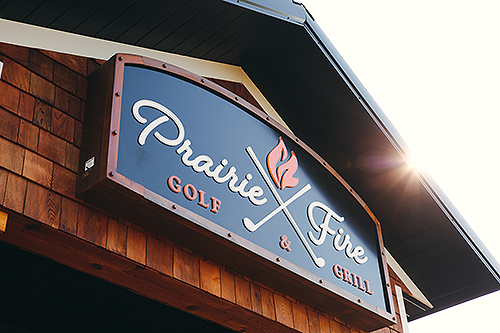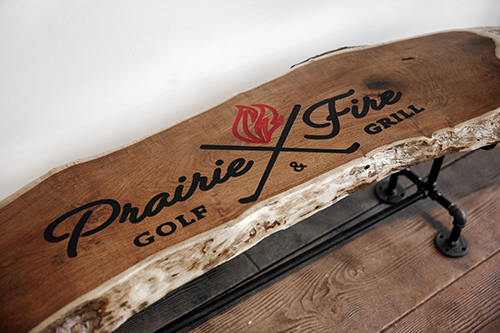 After successfully creating the new logo, we quickly engaged in the process of designing and building PrairieFire's new website. When existing third-party booking plug-ins proved to be inadequate to serve as PrairieFire's booking engine, we and the PrairieFire staff worked with a company that specializes in online booking of bowling alley lanes and successfully integrated its first-ever application of their technology to a Toptracer™ range.
As is almost always the case, GrahamSpencer deployed its in-house photography and videography capabilities to great advantage, creating custom photography for the website and sales collateral as well as a showcase video and TV/Cable/Digital advertising spots.
Our Director of Media Planning and Group Strategy Director devised a high-performance media campaign and the brand was successfully launched. PrairieFire literally caught fire and went from zero to 600 in bay bookings and food and beverage sales in a matter of weeks – despite the disadvantage of being launched during a global pandemic.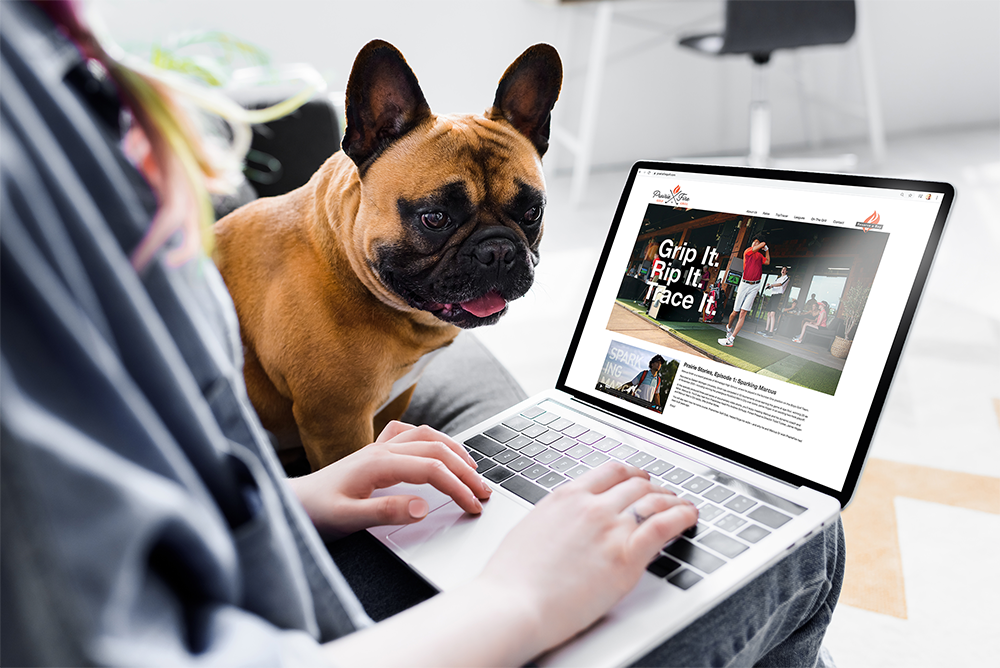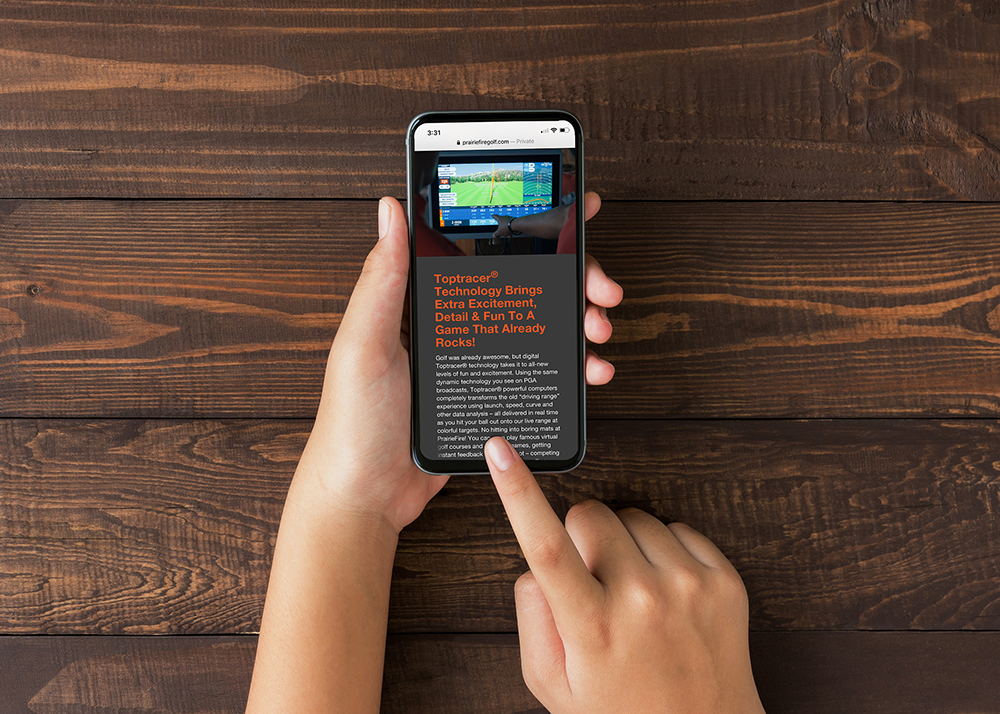 Video completion rate for pre-roll:
83.6%
(industry standard is 70%)
Paid Search Cost Per Click:
$1.13
(industry standard is upwards of $2.00)
Our campaign included digital, social, outdoor, radio and broadcast advertising. Results were hot: 600+ bay bookings on average for the first months open (for a brand new venue during a global pandemic).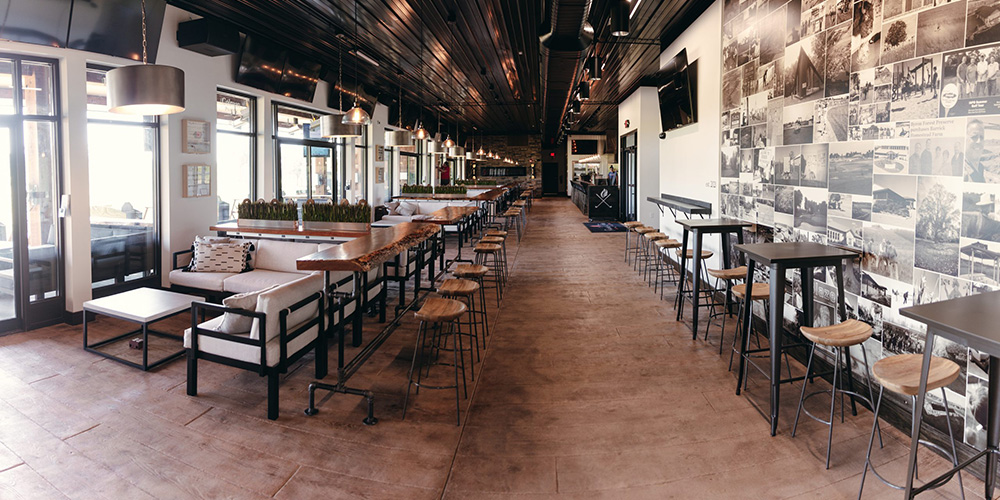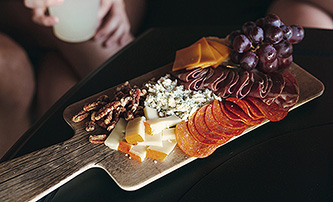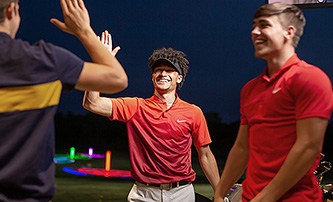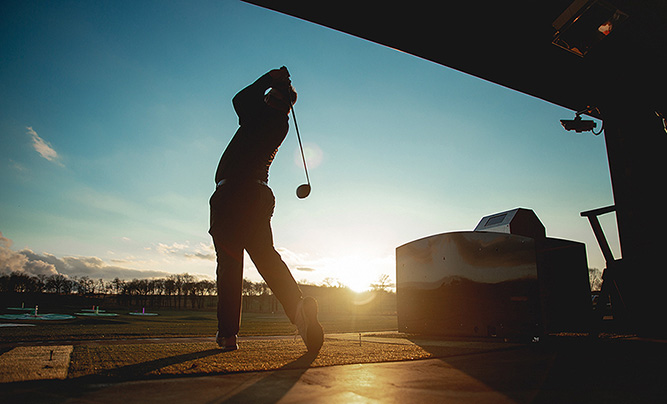 Finally, two high-quality supplementary video projects included a fascinating four-part mini-documentary series about an uniquely gifted young local golfer named Marcus Smith. Despite being just 18 years old, Smith has a long and growing list of tournament wins. Among his favorites was his playoff victory in the summer of 2020 over nine-times champion Jamie Hogan in the Rockford Men's City Golf Championship.
If you're looking for strategic branding, web, video and advertising help that is on par with the best in the business, tee it up with GrahamSpencer.