NBA Championship: Celebrating Our North Star, Fred VanVleet
Rockford native and NBA star Fred VanVleet is a force of nature – and so is his hometown's love for him.
In 2019, when his Toronto Raptors were making their run to the NBA Championship, and specifically at the beginning of their semifinal matchup against the Milwaukee Bucks, the Rockford Area Convention & Visitors Bureau smelled an opportunity to again extend the value of it's GrahamSpencer-designed BYG2RKFD (Bring Your Game to Rockford) branded campaign, and specifically in honor of its first Sports Ambassador, VanVleet himself. (RACVB had taken a flyer on VanVleet and named him its first Sports Ambassador in 2016 when he famously was overlooked in the NBA draft and Tweeted, "Bet On Yourself."
With financial support from the City of Rockford, Winnebago County and a host of business sponsors (including GrahamSpencer) to help offset costs, Jurassic Park RKFD was created and launched. Housed at Rockford's downtown City Market Pavilion and patterned after Toronto's own Scotiabank Arena outdoor watch parties, the events were hosted in a come one, come all, "let's have a party" style.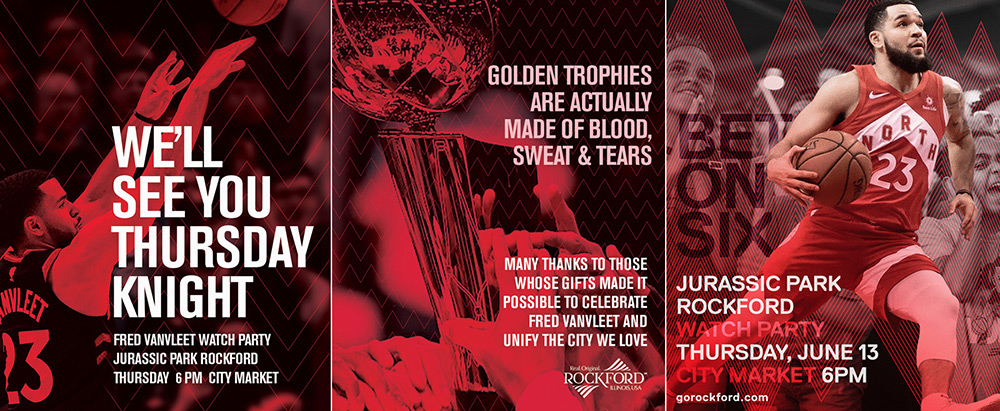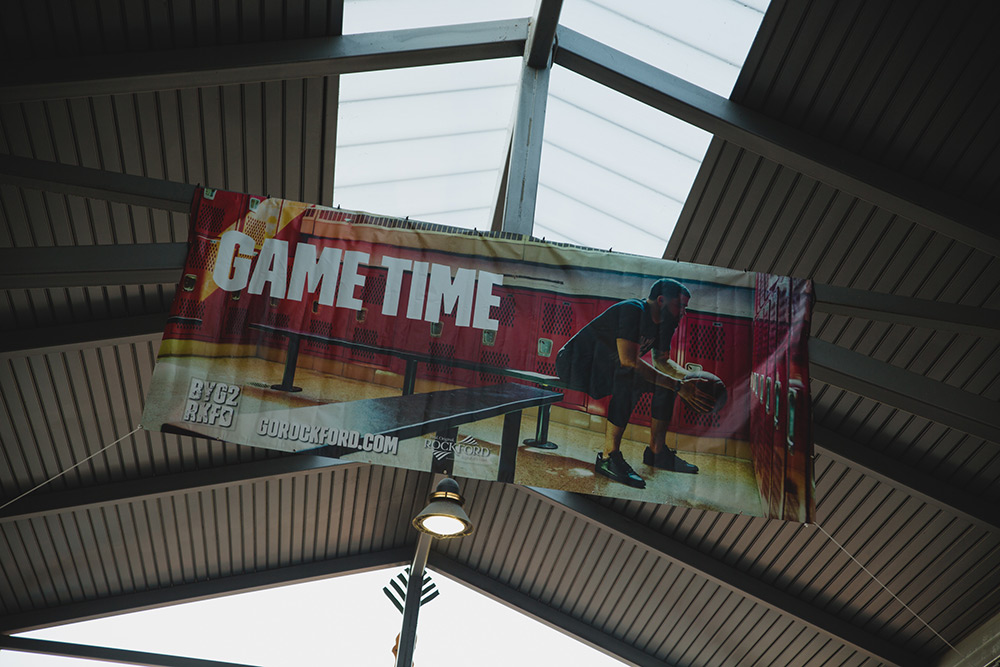 The festivities featured an FVV Shop Pop-Up Store (owned by Fred himself), food and beverage trucks, a pre-game DJ party VanVleet signage for photo opportunities to encourage fan engagement and tourism storytelling leading up to and during the watch parties. Following the Toronto Raptors' victory over the Golden State Warriors for the NBA Championship, RACVB developed and implemented Rockford's official Fred VanVleet homecoming celebration entitled, Fred Comes Home. Fred Comes Home was kicked off with the City Dribble in which any citizen with or without a basketball could join a joyful march from City Hall to Jurassic Park RKFD where VanVleet gave an impassioned speech thanking his fans and encouraging them to love each other and their city.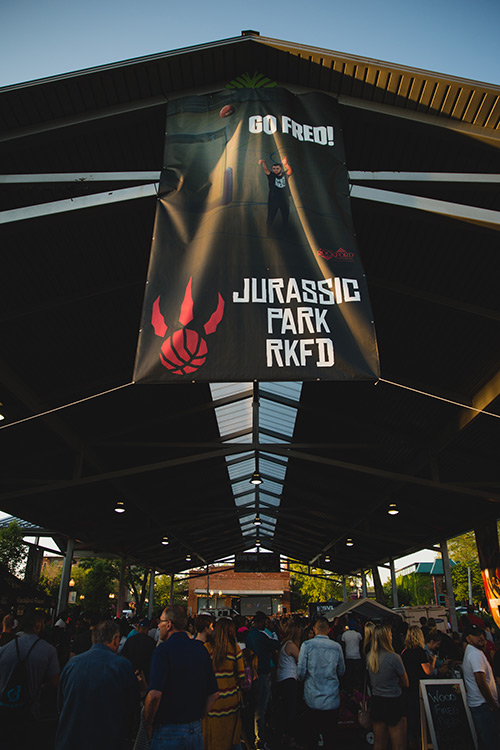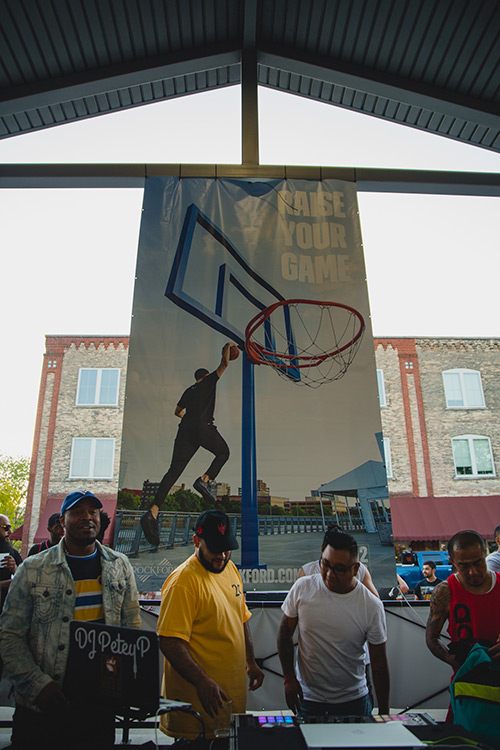 By anyone's estimation, Jurassic Park RKFD, Fred Comes Home and the City Dribble were wildly successful and GrahamSpencer is proud to have provided creative concepts, graphic design, production, video and financial support. RACVB's marketing ROI was astounding and included total reach of 807,778,521, $7,477,541 average ad value and 736 distinct media mentions. Jurassic Park RKFD in-person attendance was 2,500 for game five, 4,000 for Jurassic Park RKFD for game six, and 8,000 for Fred Comes Home.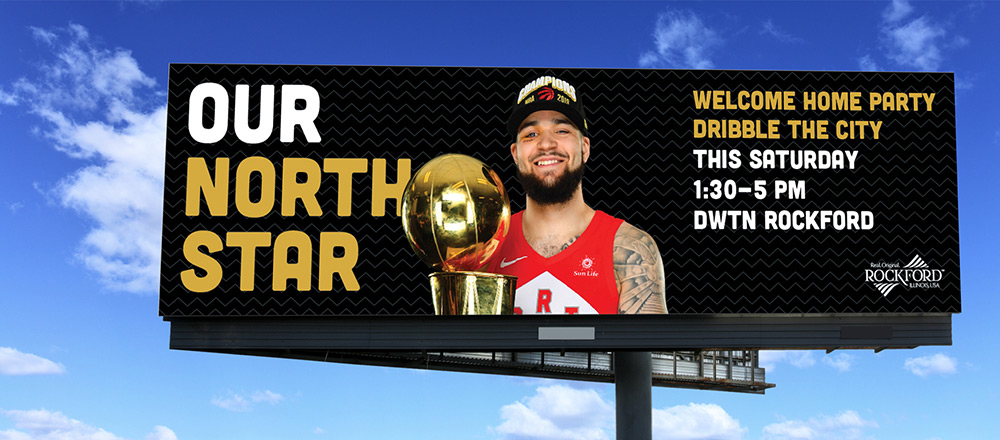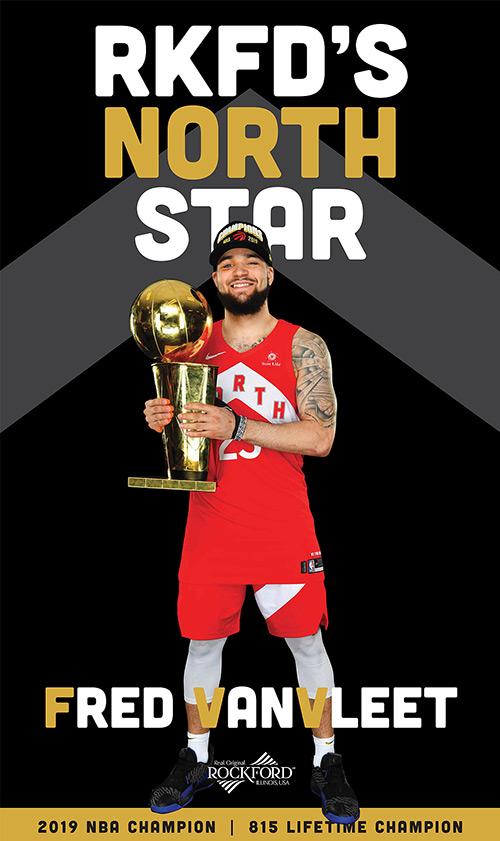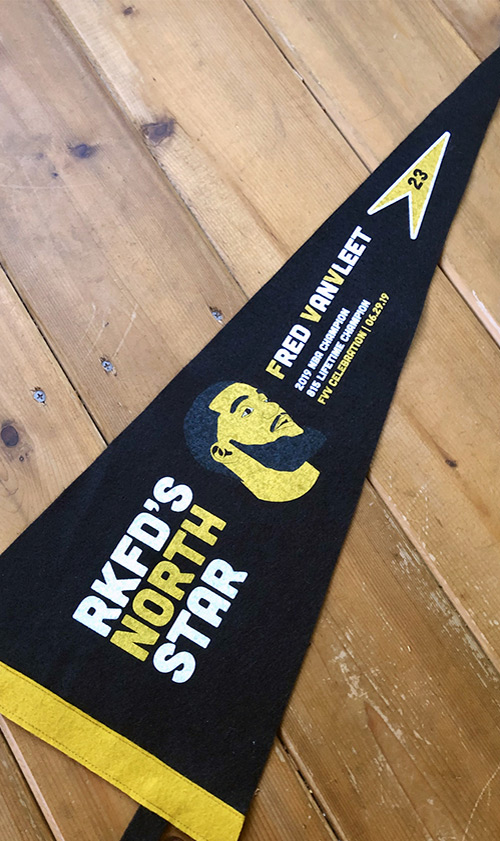 Social ROI included GoRockford Facebook reach of 406,598, 257,297 Twitter impressions, and 87,389 Instagram impressions. Facebook event page performance for Jurassic Park RKFD Game 5 was 62.3K in event page reach with 1.5K responses. Facebook event page performance for Jurassic Park RKFD Game 6 was 49.3K in event page reach with 863 responses. Facebook event page performance for Fred Comes Home was 65K in event page reach with 2.6K responses. The top-performing Facebook post was organic – a congratulatory message to Fred, reaching more than 172,000 on the night the Raptors won the NBA Championship.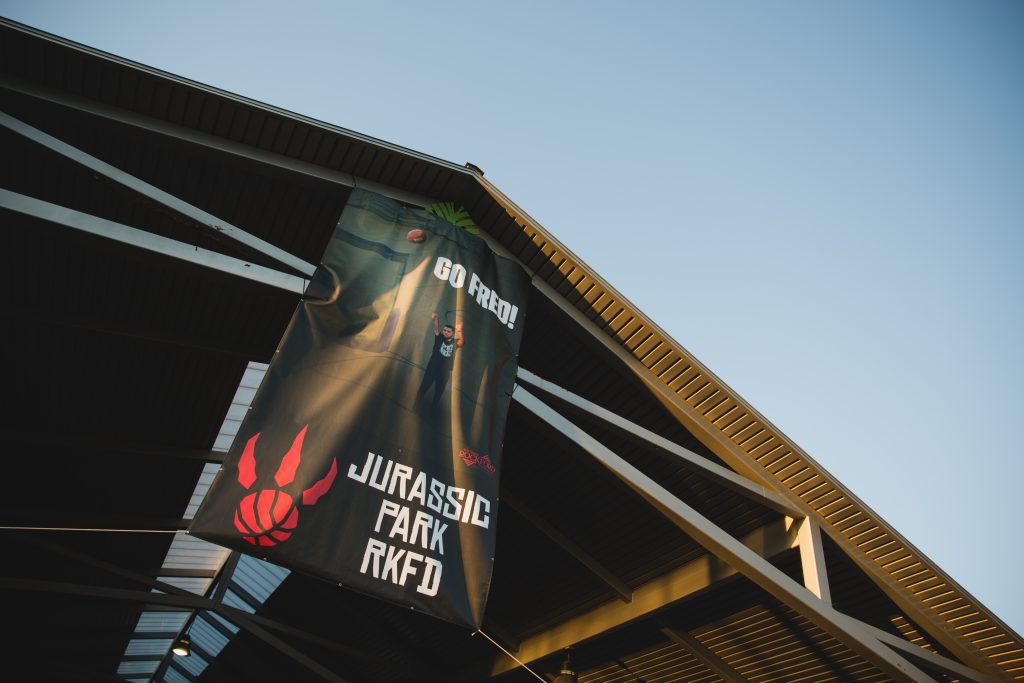 Total Facebook reach for the event series was 406,598. Instagram added another 87,389 impressions and Twitter 257,297. RACVB's website garnered 5,663 Jurassic Park RKFD + Fred Comes Home page views. National and international earned media placement included Forbes.com, the SCORE, 670 WSCR Radio, TSN (Canadian equivalent to ESPN), Barstool Sports, NBC Sports Online, NBA TV, Toronto Sun and more. The event series was a finalist for multiple 2020 Illinois Governor's Conference on Travel & Tourism awards, and won Best in Sports Social Media for the 2020 Sports Business Journal Awards and was awarded Locally Created Event of the Year by SportsETA.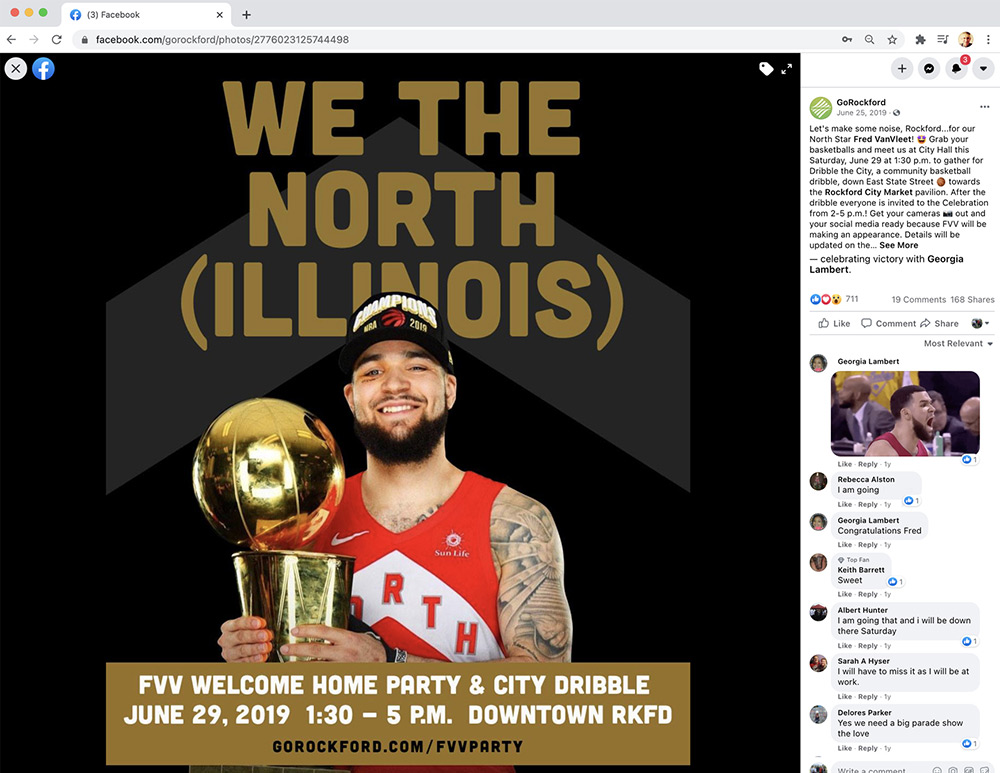 The most heartening and perhaps valuable byproduct of all this work, though, was the how the Rockford community came together in Real. Original. style. People from all socio-economic backgrounds, of all races, shapes and sizes joined hands in celebrating the man our campaign named "Our North Star." Victory was sweet and so was the togetherness.