MPEC|NAPA: BETTER TOGETHER, THROUGH THICK AND THIN
In 2019/20, the Coronavirus pandemic was strengthening its grip on the upper Midwestern cities MPEC | NAPA Auto Parts serves. The company's leaders wanted to use the lull as an opportunity to rebrand, build a new website, create a loyalty program and reach out for the first time in its history to loyal customers via a robust advertising campaign. Among their goals were to boost retail sales (while maintaining or improving B2B sales) – and to improve the brand's identity in preparation for an aggressive Merger & Acquisition strategy they planned to implement in coming months and years.
The new, unified MPEC | NAPA Auto Parts brand identity is a product of GSearch, GrahamSpencer's deliberate, evidence-based brand and campaign development methodology. It features the tagline Better Together, which was literally co-developed by MPEC | NAPA Auto Parts leaders and GrahamSpencer in tandem. The tag is the perfect expression of a main pillar in the structure of MPEC | NAPA's business model: "one strengthens the other" – as well as the company's primary B2B and B2C value proposition.

MPEC | NAPA Auto Parts is successful because it combines the high-touch local feel of a mom & pop business with the financial stability and technical sophistication the company's leaders bring to the table. MPEC | NAPA Auto Parts stores also come to market with NAPA Auto Parts' vast inventory, lightning-quick-when-you-need-it parts availability and world-renowned "NAPA Know How." In its Midwestern territory, MPEC | NAPA Auto Parts confidently measures up to and outperforms giants of the industry such as AdvanceAuto, O'Reilly's, Autozone and others.
Pandemic or no pandemic, MPEC | NAPA Auto Parts has a bias for growth. When we began work on the brand identity in 2020, the company was comprised of about 80 stores. Today in 2023, it boasts more than 140 across Illinois, Wisconsin, Minnesota, Michigan and Iowa.
Two other priorities were also attended to: the design and construction of an all-new website and the creation of B2B and B2C Better Together loyalty clubs to help increase repeat business and deepen customer engagement.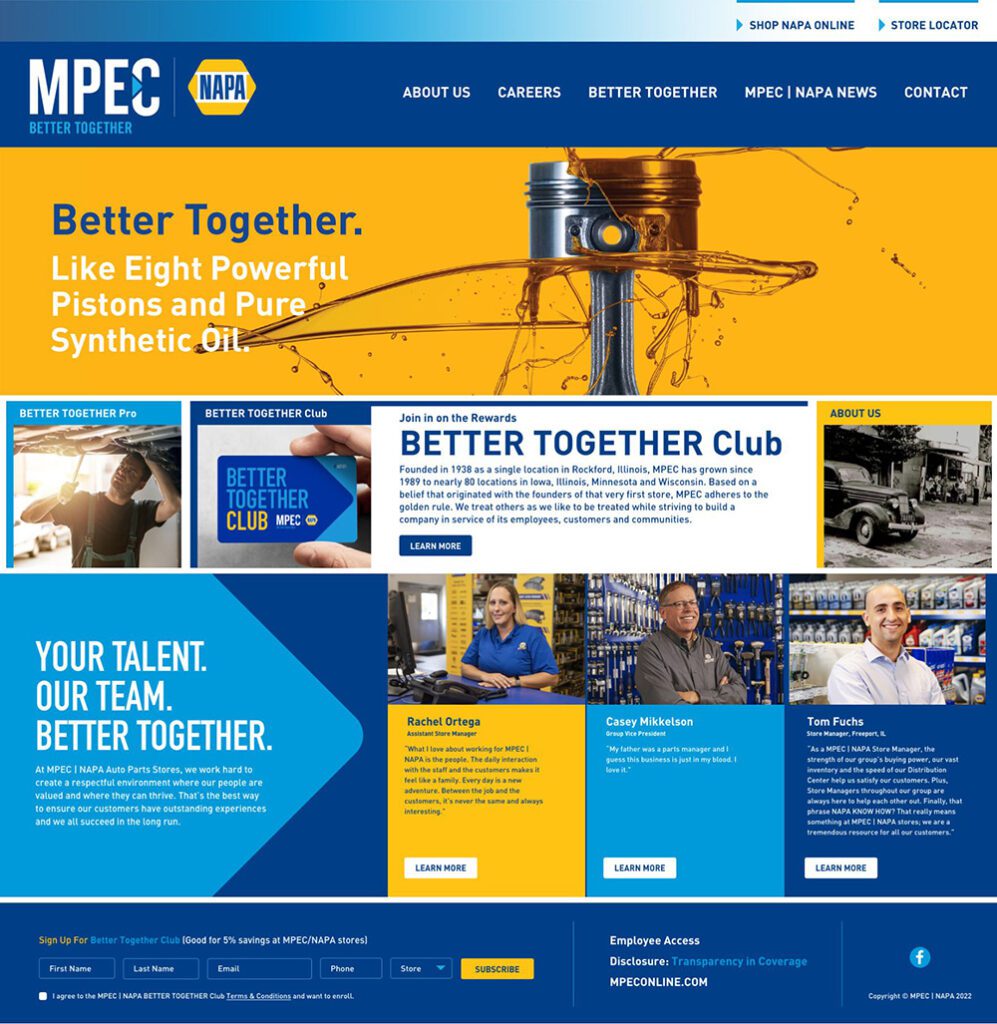 Eventual advertising headlines such as Better Savings. Better Inventory. Better Together. afforded the perfect marriage between the need to launch the new loyalty clubs and the company's leaders' desire to tip their caps to their employees and the loyal customers MPEC | NAPA Auto Parts serves during tough pandemic times. The final campaign offered customers free hats at point-of-sale for enrolling in the new club. 14,000 new, high-quality logo'd baseball caps were given away in more than 80 Midwestern cities as MPEC | NAPA Auto Parts expressed its appreciation for its customers' resilience and loyalty.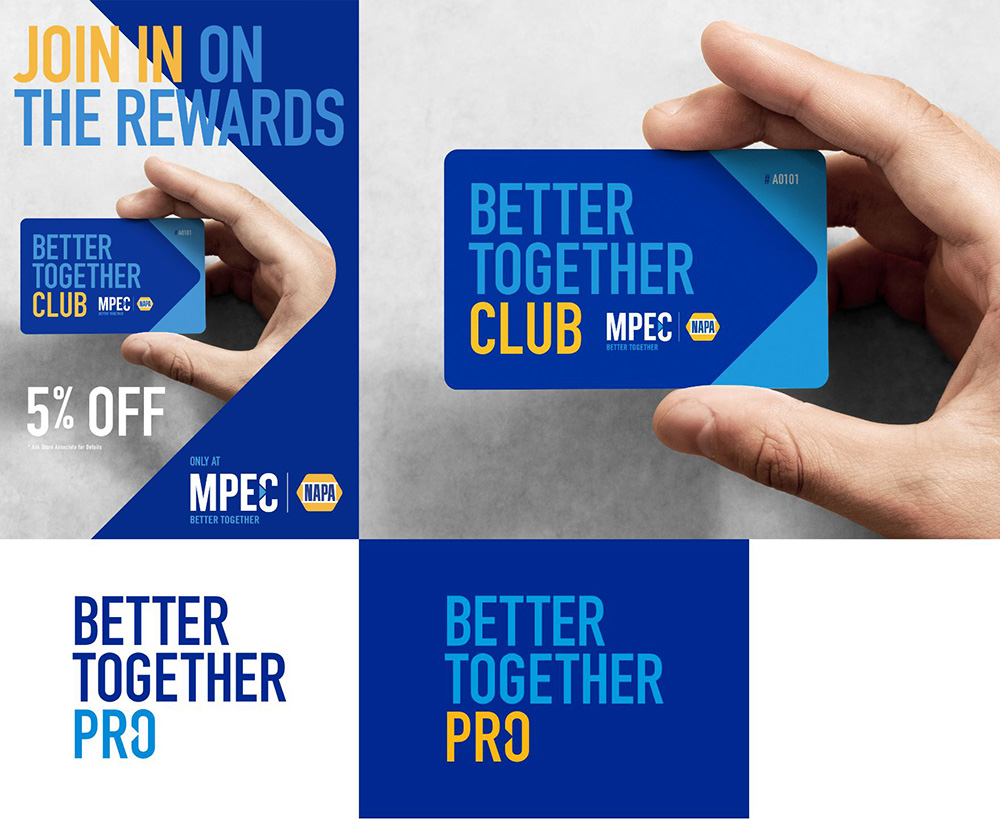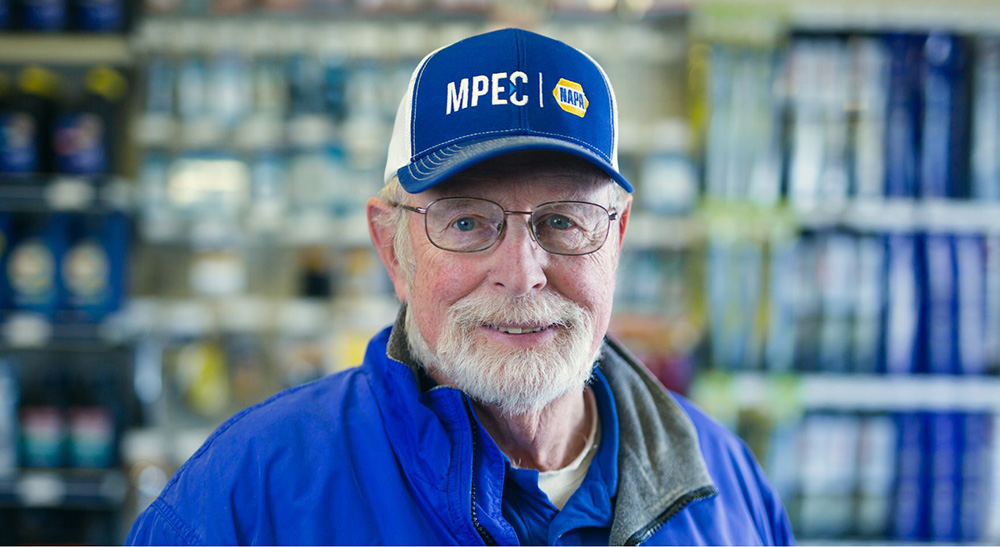 The MPEC | NAPA Auto Parts Better Together campaign appeared in local daily and weekly newspapers across the Midwest (physical and digital editions), digital and social advertising as well as out-of-home and at point-of-purchase. More than 4 Million campaign impressions were made, website traffic skyrocketed and customers flocked to stores to claim 14,000 logo'd hats. 2,472 of them joined the consumer Better Together Club during the one month of the campaign's lifecycle: an outstanding result as the club quickly surged from zero to 60 mph upon launch.
Better Together Pro, the B2B version of the club, was concurrently created to strengthen and grow relationships with MPEC | NAPA Auto Parts' critical professional auto care community. In ensuing years, GS's MPEC | NAPA Auto Parts eBlasts boast a 24% open rate and have reliably delivered period/over retail sales boosts of 20%. The average automotive services email open rate in 2022 was just 9.72% according to Influencer Marketing Hub.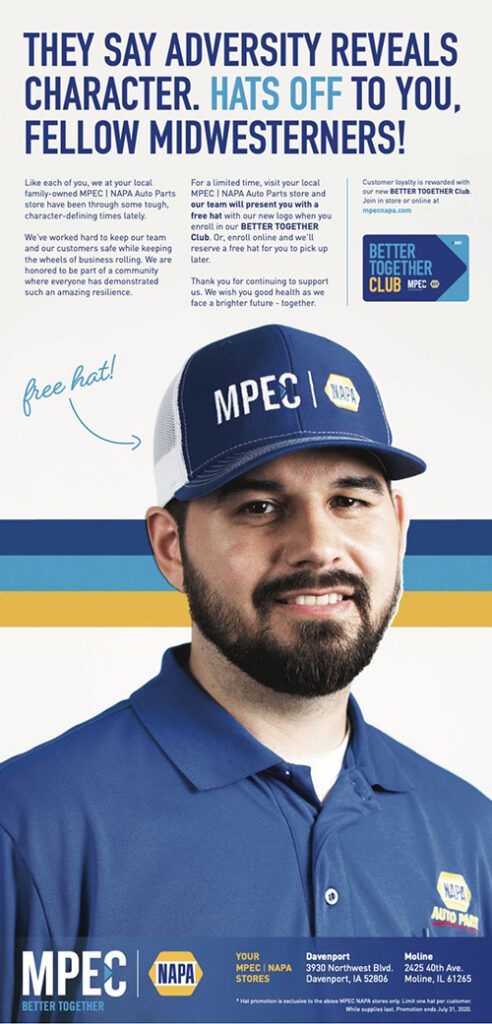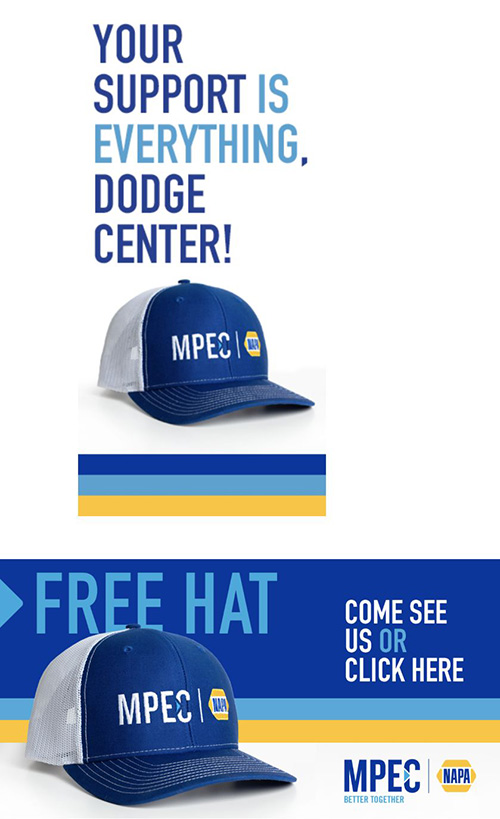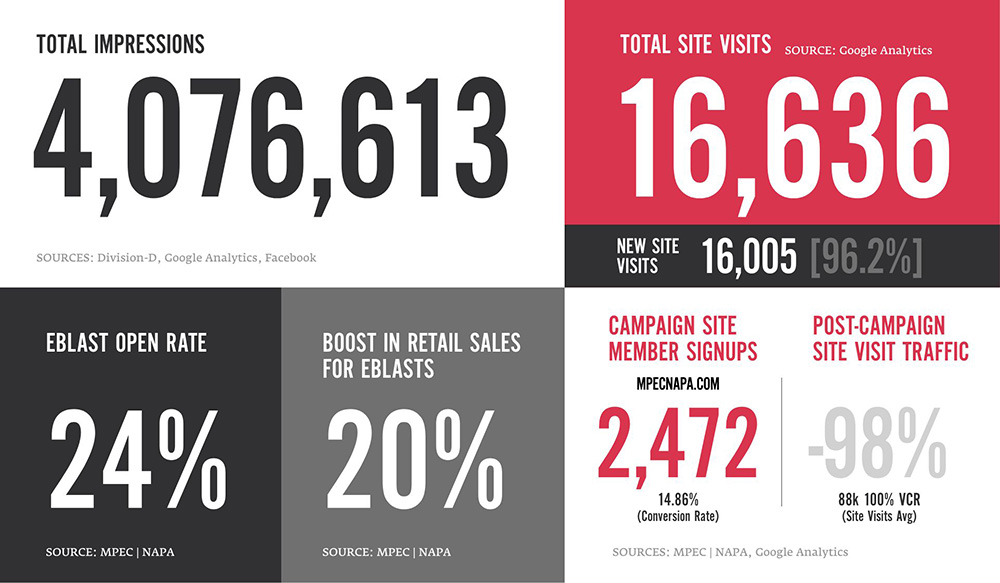 If you're looking for a communications partner that can help you skillfully and effectively understand and promote your enterprise's true strengths, you and GrahamSpencer may well be better together, too. Click here to begin what is sure to become an interesting and productive conversation with GrahamSpencer.
Hi. How can we help you?
"*" indicates required fields