Meet Chicago Northwest: An Expansive Illinois Tourism Bureau on the Edge of O'Hare & in the Middle of Everything. 
In 2022, GrahamSpencer was engaged by Meet Chicago Northwest's Heather Larson and Alyssa Ullo to create a new digital advertising campaign as well as video content for the organization's upcoming annual meeting. Meet Chicago Northwest serves a wide swath of western Chicago suburbs: Arlington Heights, Elk Grove Village, Itasca, Rolling Meadows, Roselle, Schaumburg, Streamwood and Wood Dale.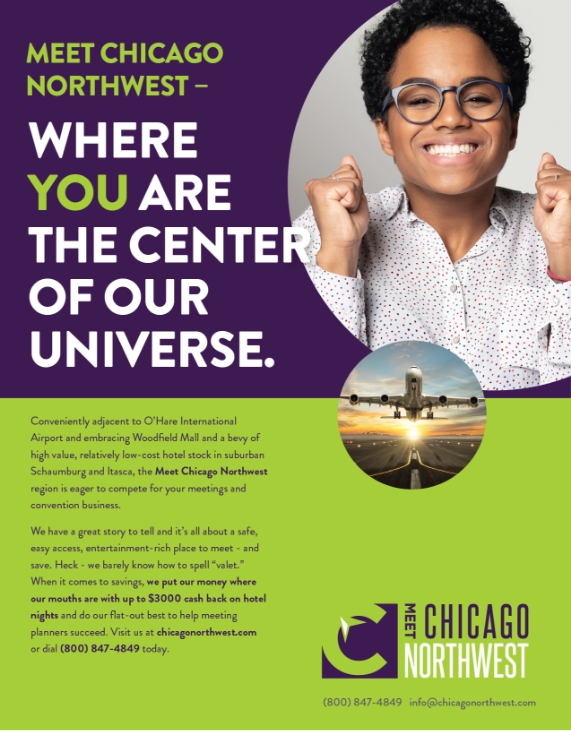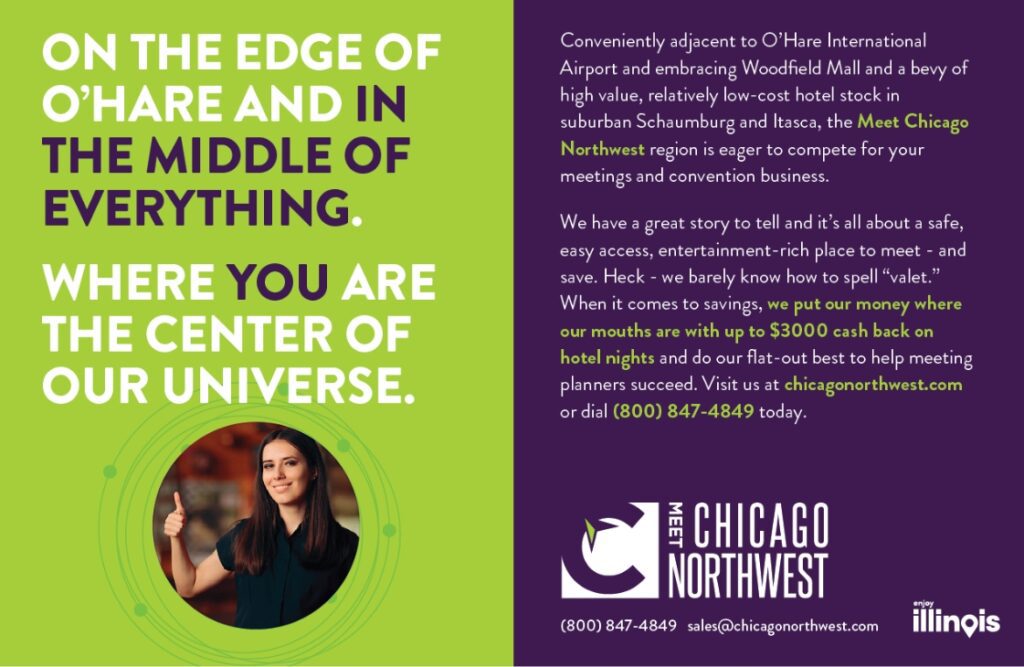 As the name suggest, the CVB's stock in trade is meetings. Its value proposition centers on its proximity to O'Hare international Airport, sitting as it does on the near northwest edge of the giant air hub. The bureau also promotes its low costs of lodging and ground transportation; cheap, easy parking and pleasant, hassle-free experiences for meeting organizers and attendees, alike. Meet Chicago Northwest operates on a large scale, seeking to engage groups requiring 200 – 700 peak rooms in the SMERF (Social, Military, Education, Religious & Fraternal) market as well as sports, medical and other groups flying and driving in from origins near and far. Meet Chicago Northwest is aggressive with its tactics, offering discounts up to $5,000 off a customer's Master Bill (now $2,000 more than when this advertising was launched in 2022.)
During GrahamSpencer's creative exploration for the campaign, one of the conceptual themes we developed were "On the Edge of Chicago and in the Middle of Everything." Unbeknownst to us, the State of Illinois's advertising agency was developing nearly the same concept at the same time – for nationwide use in a multi-million dollar digital and traditional media campaign that is still running at this writing in mid 2023.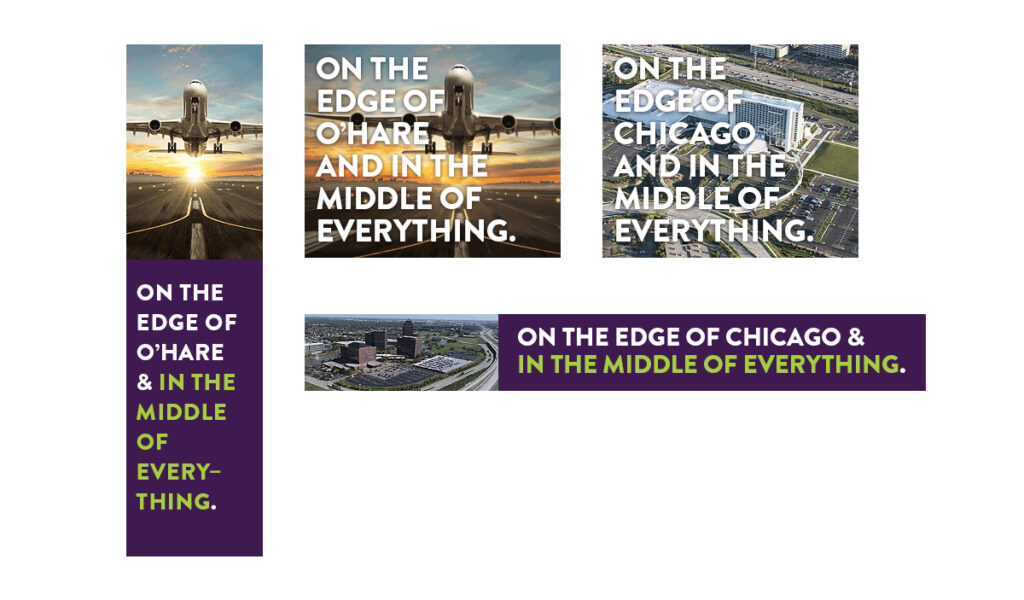 Of course, those were the concepts our clients liked best. When Ms Larson spoke with Illinois Office of Tourism officials about the coincidence, they quickly approved use of the concept for Meet Chicago Northwest, and the rest was Illinois B2B tourism advertising history.  The campaign theme developed by GrahamSpencer is still in use and is performing well to this day as the Meet Chicago Northwest team is proudly reporting fantastic post-COVID sales numbers in 2023. Meet Chicago Northwest's results speak for themselves.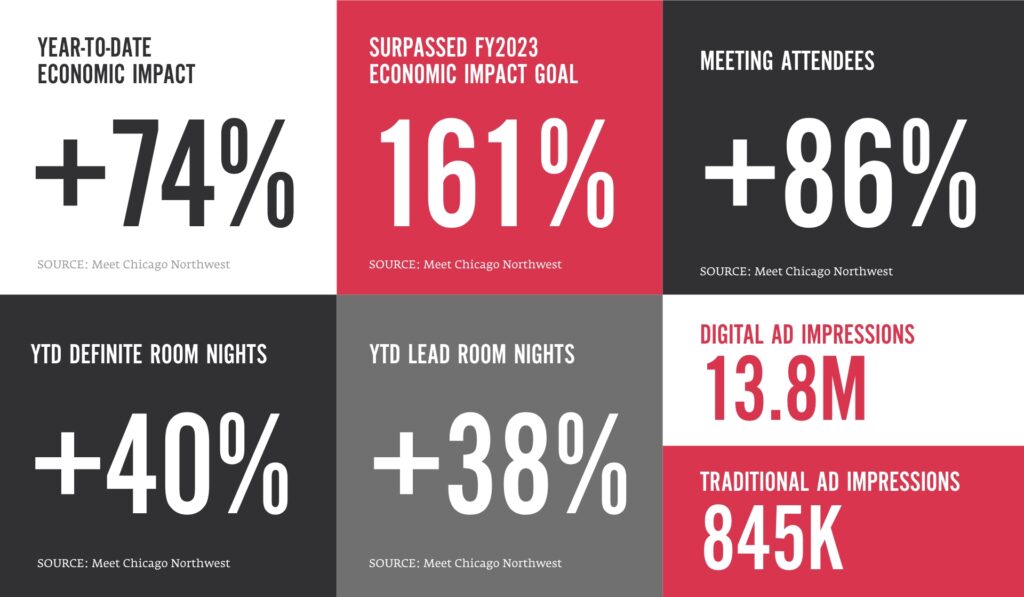 If you wish to partner with a strategy led, insight-driven creative agency to boost your hospitality industry numbers and celebrate your success, look no further than GrahamSpencer.
Hi. How can we help you?
"*" indicates required fields