Lessons From History: Revitalizing the House That Howard Built 
History – even recent history – is much more than a collection of dusty facts, forgotten faces and abandoned or achieved goals and dreams. From the rise and fall of empires to the triumphs and tragedies of individual people, history is wisdom – if we only remember to pay attention to it. History can teach us how to earn better results today if we don't forget what happened yesterday.
Here in Rockford, we at GrahamSpencer have been privileged to be part of many initiatives over our 36 years in business – and we're often reminded that big dreams take time to blossom.
Tonight, a critical City of Rockford project to restore the all-but abandoned Barber Colman manufacturing plant will come up for City Council approval. In light of this fact, it has been interesting to recall how often the GrahamSpencer team has been at the table in efforts to move important local issues forward over the years.
Our efforts alongside RACVB and the City of Rockford to promote a casino license for Rockford date back decades. That goal was finally fulfilled in 2022 and the steel is up on Rockford's Hard Rock Casino at the site of the old Clock Tower Inn.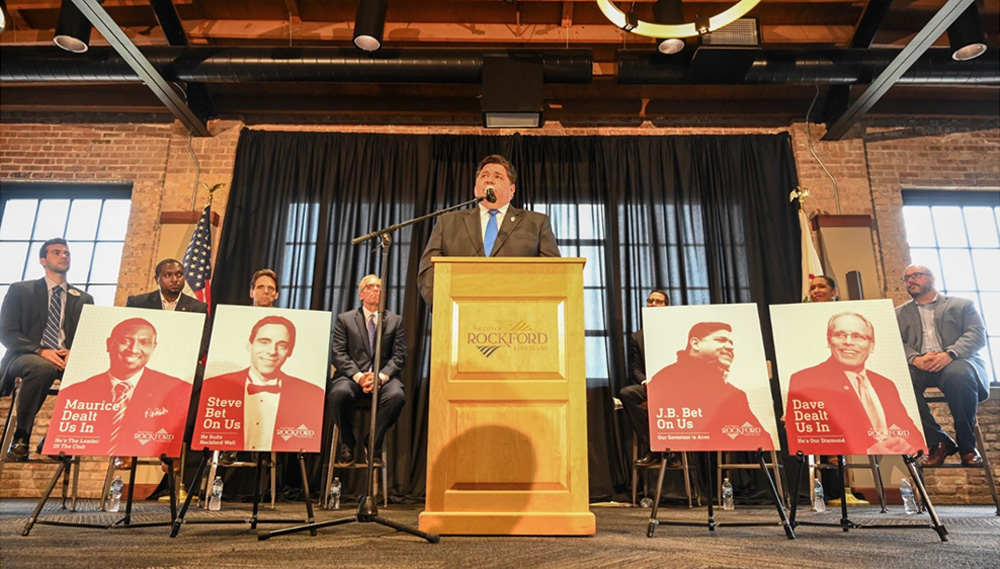 We helped champion the construction of UW Health Sports Factory in a campaign called Reclaiming First. The Rockford Park District, RACVB, the City of Rockford and Winnebago County succeeded in that effort, too.
We advocated for the restoration of Rockford's downtown ice arean in a campaign called Saving Riverview Ice House. Dream fulfilled.
Over the years, we worked on the long-overdue restoration of commuter rail service to Rockford and Winnebago County with RMAP (now R1 Regional Planning Council) and the City of Rockford. As we all know, a deal with Metra and the State of Illinois was announced just last week. Thank you to all who worked so hard on this effort in the past, and to Governor Pritzker for his current leadership.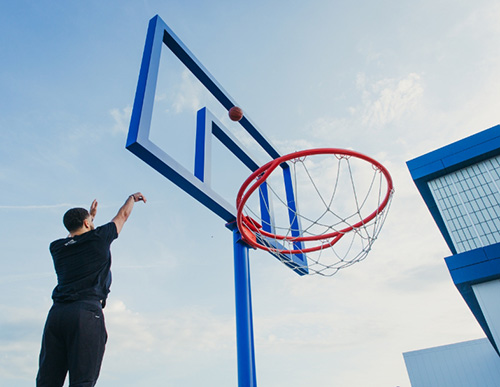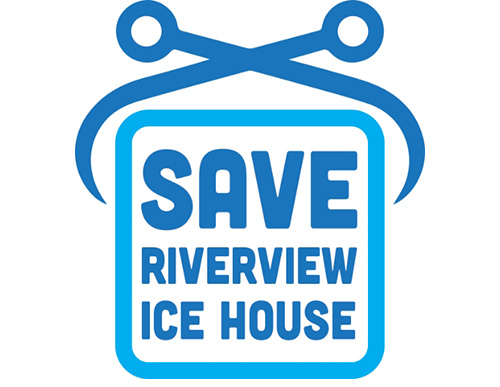 In 2014, we helped the City of Rockford in its quest to pitch California's Stone Brewing Company when it sought sites on which to build its first brewing facility East of the Mississippi River. The City of Rockford proposed the site of Barber Colman's sprawling manufacturing facility in Southwest Rockford. That was a miss, but an admirable effort by an energized and big-dreaming municipal government led by Larry Morrissey.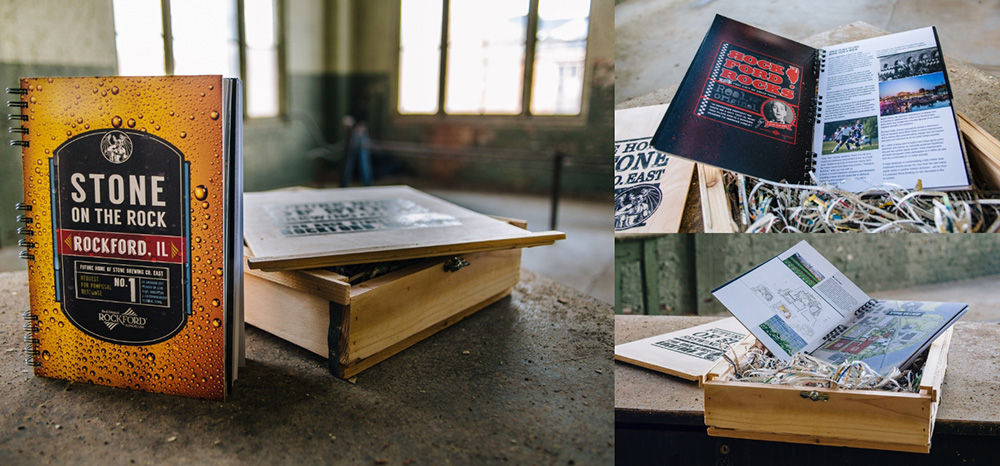 The Morrissey administration did not give up. In 2016, it mounted an effort to create a mixed-use development at that same rusty location. GrahamSpencer was again engaged to help name and brand the effort. The name we arrived at was Colman Village. You can see the resulting logo (and other options) here.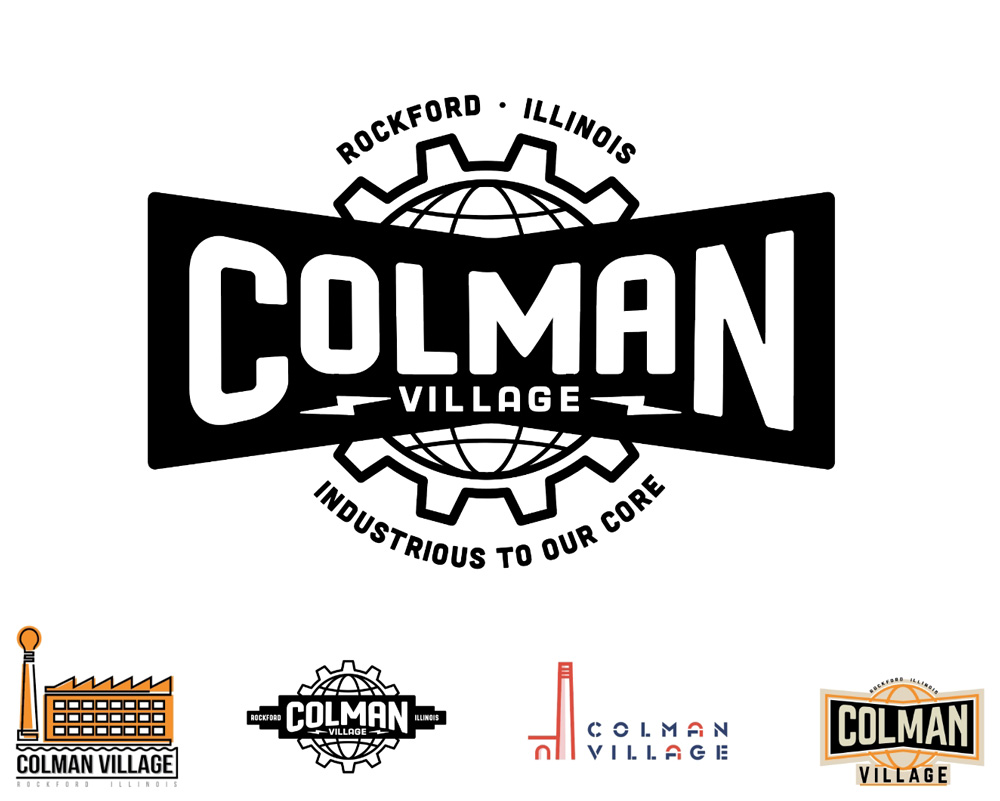 It is useful to take a step back and recall the sparkling history of this site in its heyday; it was once home to Howard Colman's dreams. Colman was a spectacularly brilliant industrialist and designer who owned 149 patents and employed more than 5,000 people during his peak years.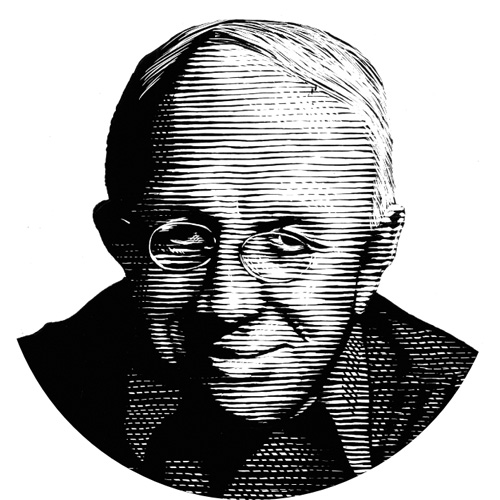 Recently, the Tom McNamara administration and its developer counterparty, J. Jeffers & Co of Milwaukee, have worked tirelessly on an inspiring deal that seeks to restore the near-Superfund site to useful luster. The expansive deal goes before Rockford City Council tonight for approval.
We wish the City of Rockford – and especially the citizens of Southwest Rockford – good luck tonight. If there is one thing we can learn from history, it's that perfection can sometimes be the enemy of progress. Let's grasp this opportunity to bring needed investment to Southwest Rockford and, indeed, the whole region.
If your organization needs expert professional brand and communications advocacy, please email GrahamSpencer. We look forward to discussing how you can engage our multi-dimensional team to reach your goals – short term and long term.