Four Rivers Sanitation Authority: What's in a name? Much.
Founded 27 years after the turn of the century, Rock River Water Reclamation District was doing amazing work for the community it has served for many decades. But, most citizens had no idea what the organization did, and it was often confused with the City of Rockford's Water Department in their minds. So, RRWRD, an entirely separate, independent and critically important taxing body had an identity problem.
In 2019, its new Executive Director, Tim Hanson, who wanted his team's work to be respected and appreciated, engaged GrahamSpencer to conduct a GSearch-driven reenvisioning of the organization's brand identity. He was facing the need to implement quarter billion dollar facilities and process changes to satisfy state and federal government edicts and he knew the impending incremental fee increases those mandates would necessitate would need to be understood by system users.
To everyone's surprise (including ours at GS), GSearch came to the conclusion that a new logo would not be enough. We recommended a name change when it became clear that the word "Reclamation" in the RRWRD's name was a root cause of confusion.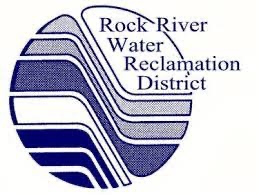 Director Hanson agreed. As he said in a statement released to the press on the occasion of the new brand identity's launch, "I want our team to be known for what they truly are: skilled biologists, chemists and the boots-on-the-ground environmentalists who keep our critical Rock River watershed safe and healthy."
The new name came straight out of the ecological history of the region the organization serves and protects: its four river basins, the Rock, Pecatonica, Kishwaukee and Sugar. The mark suggests a drop of water that, in stages, becomes progressively cleaner.
Director Hanson had this to say about the change in a release to the press in 2020…
"The truth is, were it not for the people of Four Rivers Sanitation Authority, our environment would be dirtier and shockingly unhealthy. Our job is to collect waste water, remove all liquid and solid contaminants, and return fresh water high in dissolved oxygen to our Rock River. Our new name and logo tell the story. The design suggests a drop of water getting incrementally more pure – and that is exactly what happens here."
"Every day, in the service of 77,000 residential, commercial and industrial customers," he continued, "we treat 40 million gallons of contaminated waste water – totaling 1.5 billion gallons each year. We alos convert 11,000 tons of solid waste into a bio-solid fertilizer coveted by local farmers who apply the material to their feed corn and other crops for non-human consumption annually."
Beyond the initial research-driven development of Four Rivers Sanitation Authority's new brand identity, GrahamSpencer also designed, built and created content for the organization's dynamic new website, including writing and editing, original photography and the production of several educational videos.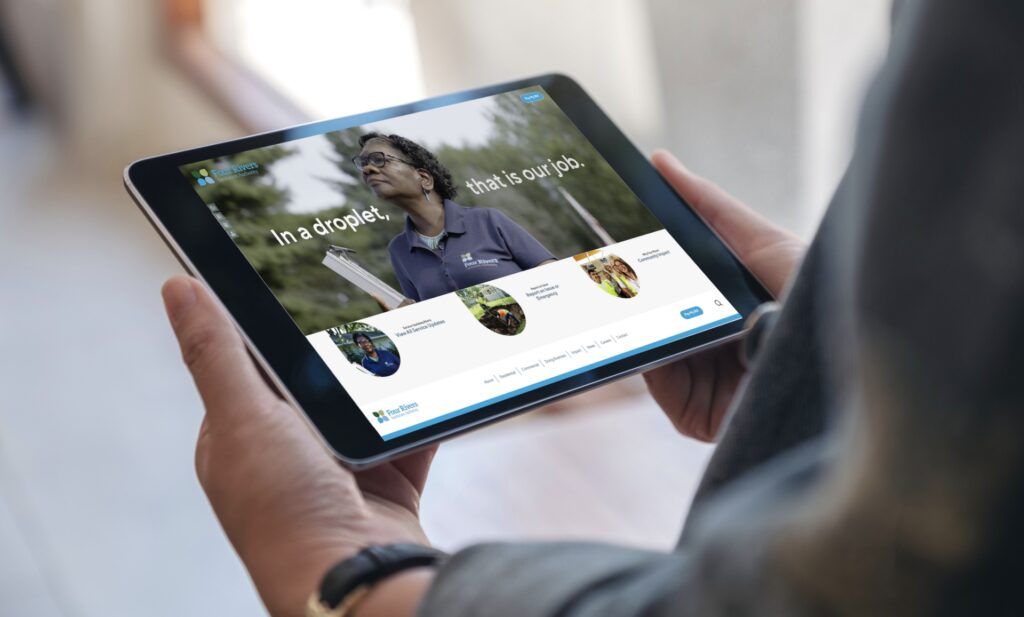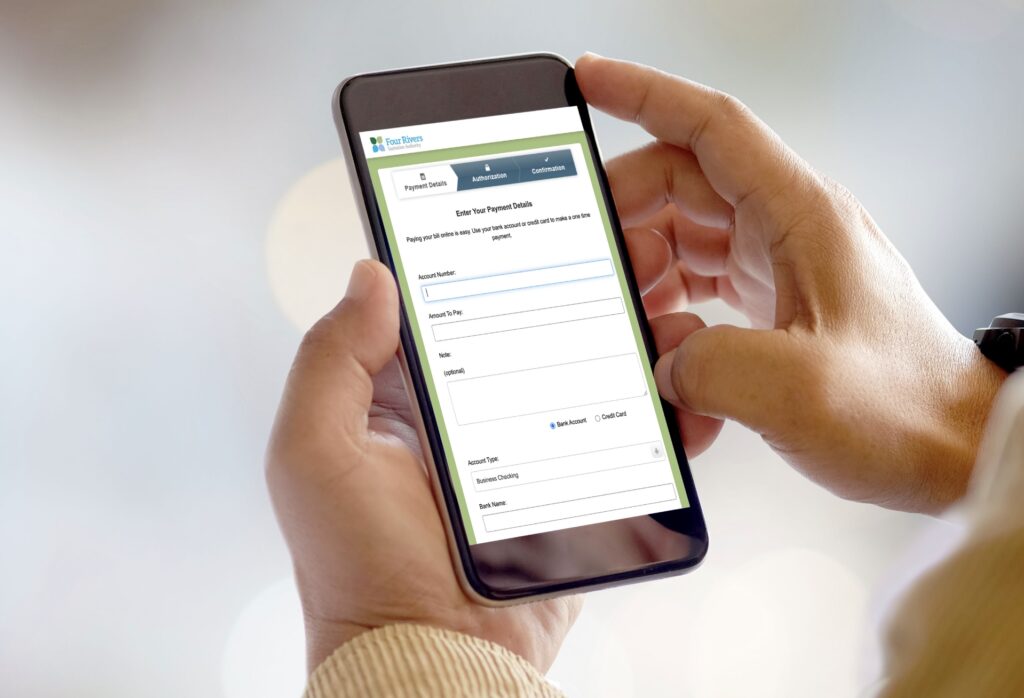 For us at GrahamSpencer, we take pride in the knowledge we helped Four Rivers Sanitation Authority rename, rebrand and finally be known as the skilled, purposeful environmentalists they truly are. If you're looking for help telling your critically important story to the world, please contact GrahamSpencer today. We're here to help.
The truth is, were it not for the people of Four Rivers Sanitation Authority, our environment would be dirtier and shockingly unhealthy. Our job is to collect waste water, remove all liquid and solid contaminants, and return fresh water high in dissolved oxygen to our Rock River. Our new name and logo tell the story. The design suggests a drop of water getting incrementally more pure – and that is exactly what happens here.

— Tim Hanson, Executive Director, Four Rivers Sanitation Authority