Culver Academies: Burnishing A Sterling Reputation, With Love
In 2008, Culver Academies, the prestigious and highly ranked northern Indiana boarding school, needed a path forward to achieve its goal of creating the "leaders of tomorrow" while distancing itself from the negative perceptions sometimes elicited by its proud military school heritage.
GS Founder Jay Graham's family has a deep history at Culver. His great-grandfather, William J. "Black Mike" O'Callaghan (1850 – 1910) was Culver Band Director from 1918 – 1938 and a 2004 posthumous inductee in the Culver Arts & Letters Hall of Fame.
Colonel O'Callaghan wrote much of the Culver's enduring institutional music, including "Ye Men of Culver." Mary Francis England, William O'Callaghan's daughter, became Founding Dean of the Girls Academy of Culver in 1971 – at a time when many thought the concept of taking the legendary boys boarding school coed was preposterous. Those and many other family and personal connections with Culver made this work a labor of love for our whole team.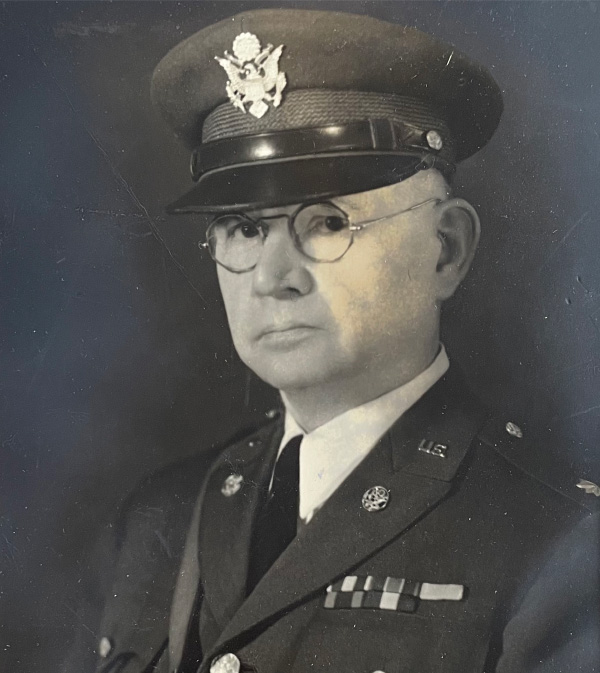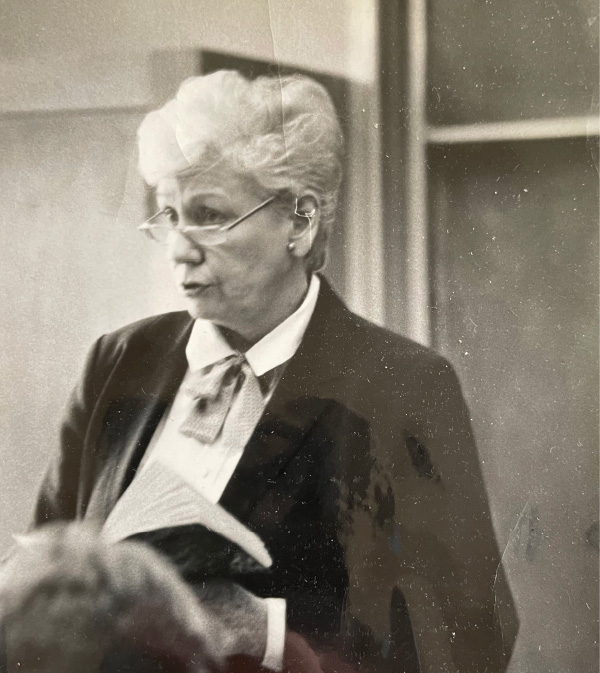 GrahamSpencer's proprietary research and strategic planning process, GSearch, was integral in establishing a powerful new brand communications platform, tag lines, communications hierarchy and advertising deliverables that have helped redefine the key messages for internal and external audiences of the fabled school. First written in 2008, the positioning and communications hierarchy is still in use today at the top levels of Culver Academy's website. In essence, we recommended the school emphasize leadership, character revelation and global citizenship above all other advantages of a Culver education.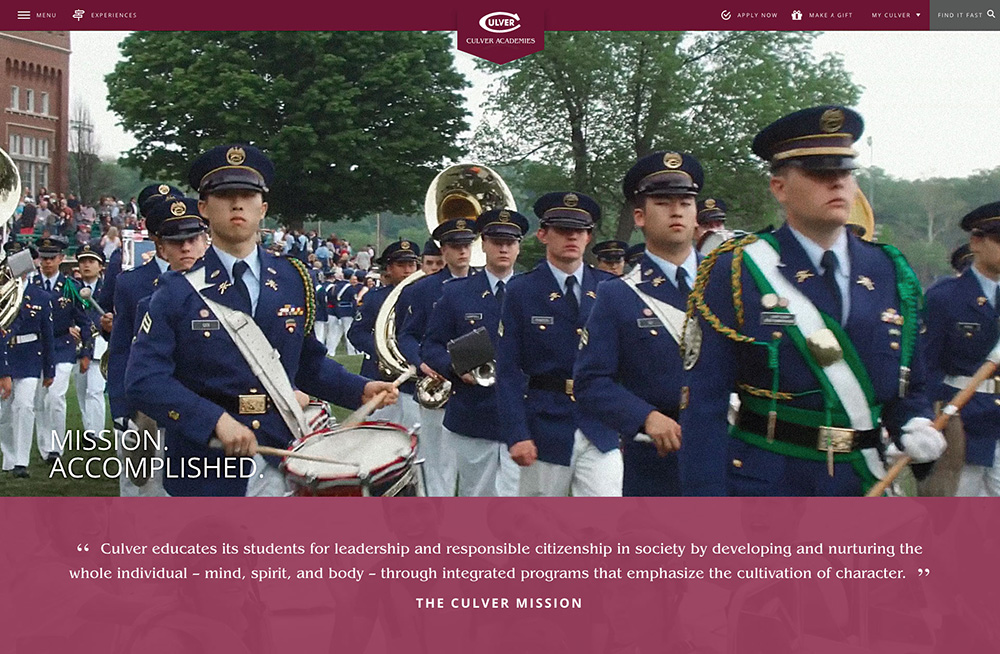 "I don't want to diminish the quality of our team's work or the depth of its insights" said Jay Graham, "but in instances like this we essentially hold up a mirror to our client – perhaps from a different angle or through a different prism than those they're accustomed to. No doubt the fact that Culver is in my family's blood helped. It's an unusual insider/outsider perspective others might not be in a position to offer – but the school is truly exceptional and it and its leaders inspired us to do great work. That, our deep level of multi-disciplinary education experience and geographic perspective lent by our locations helped lead us to solutions that made our clients exceptionally happy."
An additional GrahamSpencer deliverable was a highly targeted search and digital retargeting ad campaign focused on not simply increasing enrollment but increasing the quality of the school's applicants.
Every student is an honor student.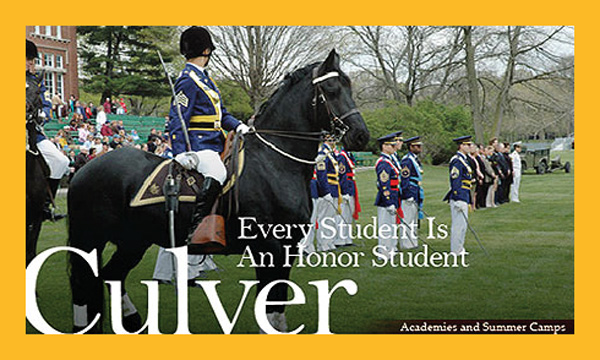 Leadership is not given. It is earned.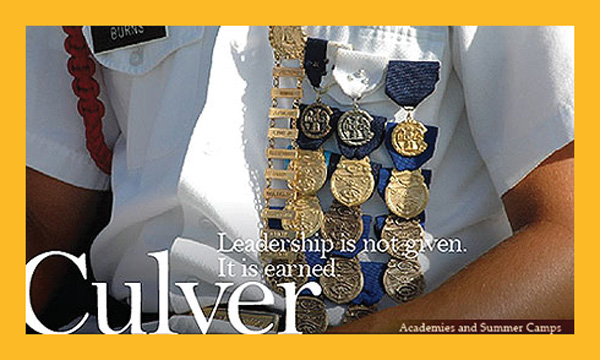 On these fields, in these halls, leaders are born.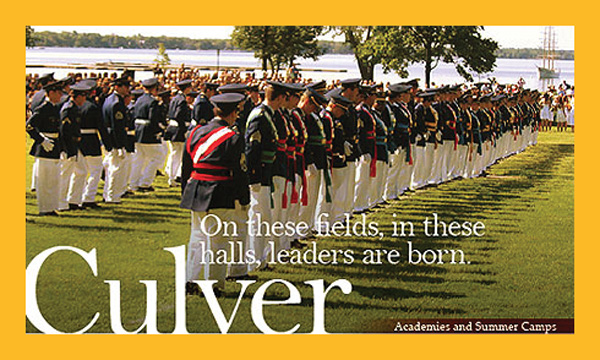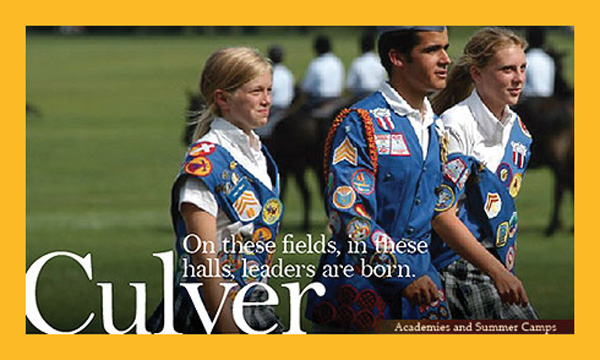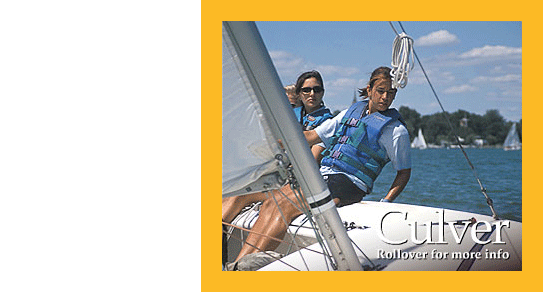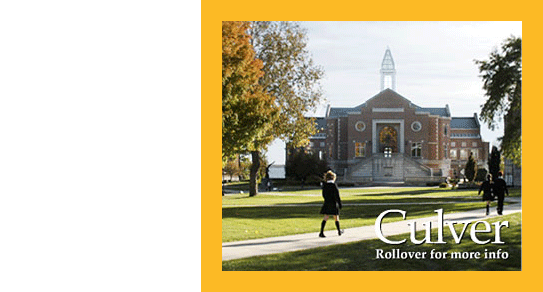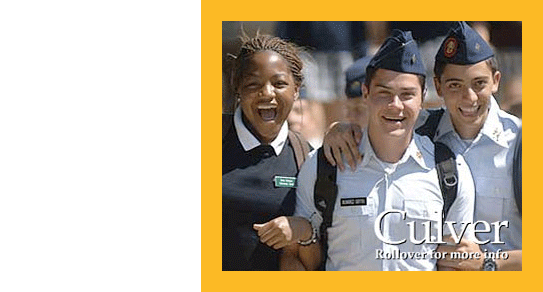 The campaign out-performed all national metrics and quadrupled site visits year-over. The campaign increased year-over hits to Culver's homepage by 74%, increased the school's interaction Rate by 19.4%, and click-through rate by 4.59%. The average IR and CTR for online campaigns was 4% and 2% +/1, respectively at the time.
Challenges Met.
The campaign increased year-over Hits to Culver's homepage by 74%, Interaction Rate by 19.4%, and Click-Through Rate by 4.59%.
The average IR and CTR for online campaigns was 4% and 2% +/1, respectively at the time.
It is good to see GrahamSpencer's work still in use on a daily basis for a client we care so much about after all these years. If your school, company or institution is looking for brand strategy, positioning, language and branding and advertising work that will stand the test of time, please email GrahamSpencer today. We would love to learn more about your challenges and opportunities.