Building A Durable Brand: Real. Original. Rockford.
In 2007/8, GrahamSpencer was engaged to conduct research, positioning, strategic planning and design work and to create a new cross-functional brand identity for the City of Rockford, Rockford Area Convention & Visitors Bureau and Rockford Area Chamber of Commerce. This was a difficult assignment because of the obvious breadth of stakeholders represented by the three client organizations: from citizens concerned about public safety and their water bills to an organized group of business and civic leaders to leisure, business and sports visitors, many interests needed to be considered. People of all ages and all socio-economic backgrounds were included among the stakeholders.
Months of research and planning led to to the revelation of critical insights, including similarities and differences in how external and key audiences view the Rockford Region. GS uncovered key differentiating points in how older vs. younger audiences view Rockford, for instance; that older and younger cohorts from from outside the community tended to view the Rockford Region in more positive light than many locals. The certainty of this finding gave us and our clients the confidence we needed to adopt the honest, no-spin positioning we did: Real. Original. Rockford.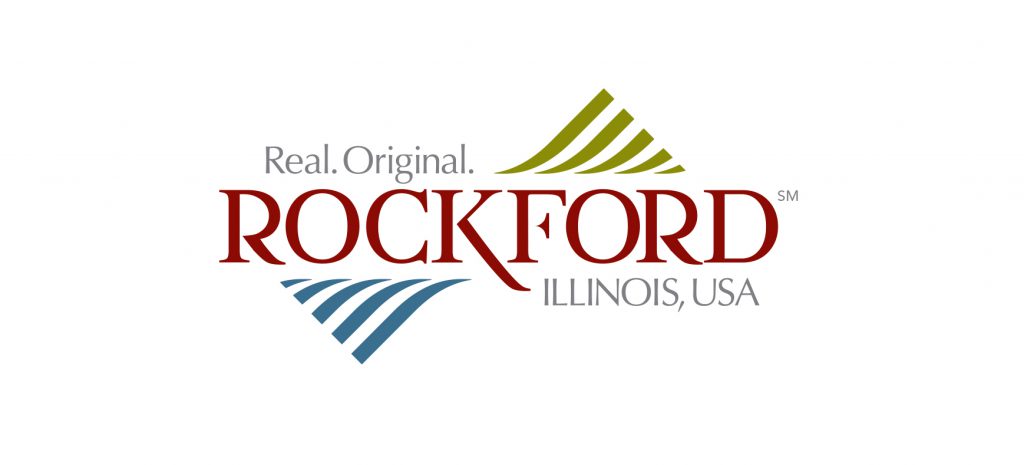 The novel position amounts to casting Rockford as a "what-you-see-is-what-you-get" community where we make our own way, make our own fun, make our own futures. It also states "you can trust us, we're the real deal." Within this context, we populate communications vehicles with a wealth of stunning images, beautiful video and carefully crafted writing about our many world-class man-made quality-of-life attractions such as Anderson Japanese Gardens (the finest in North America), The Discovery Center Museum, (the top-rated children's museum in the state and fourth-highest-rated in the nation) and many more. What you see is what you get and what you get is real, original, welcoming and amazing. Check out the In Good Company video posted on this case study for the position writ large and in 24 frames.
The award-winning identity and tagline Real. Original Rockford. was adopted by RACVB, the City of Rockford and The Rockford Chamber of Commerce and has also been used by the Rockford Area Economic Development Council.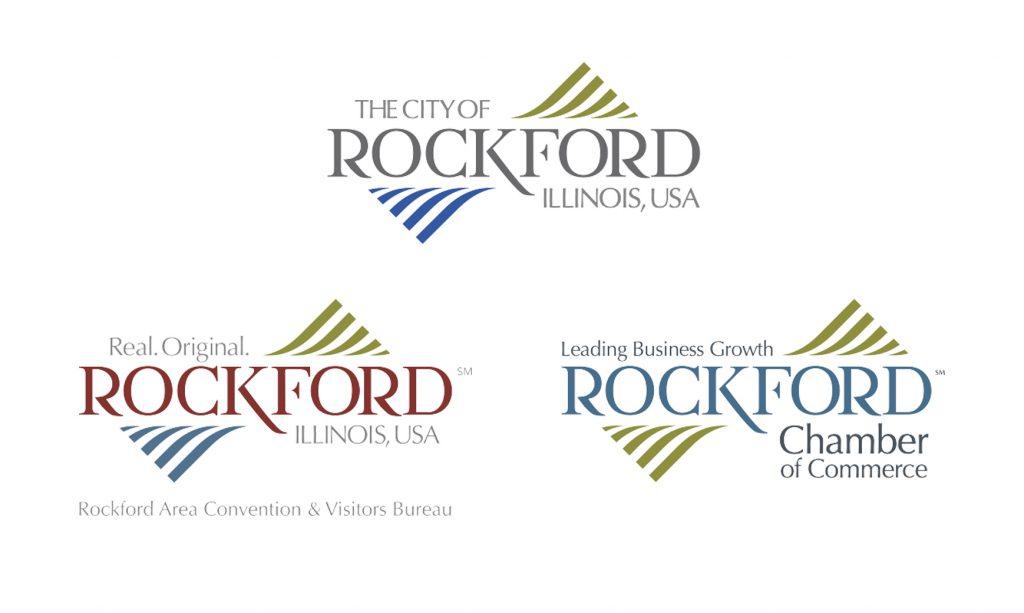 Since GrahamSpencer began its work with the RACVB, tourism, as measured by sales tax and local tax receipts, has risen steadily for 34 years. Numbering in the hundreds when RACVB was created in 1984, the region now boasts more than 2,700 hotel rooms, despite having suffered the same manufacturing job loss fate as other midwestern cities during economic downturns. This fact alone suggests our tourism economy, as driven by RACVB has been a critical economic asset for decades.
GS's Real. Original. Rockford. brand identity has proved to be a durable and welcoming umbrella under which dozens of aggressive destination development initiatives and promotional campaigns have been launched and succeeded – many of which are featured in this case study. If you're looking for a brand that can weather any storm, reach out to GrahamSpencer today.