A Message From Jay Graham: Sharing Our Encounter With Rocky Wirtz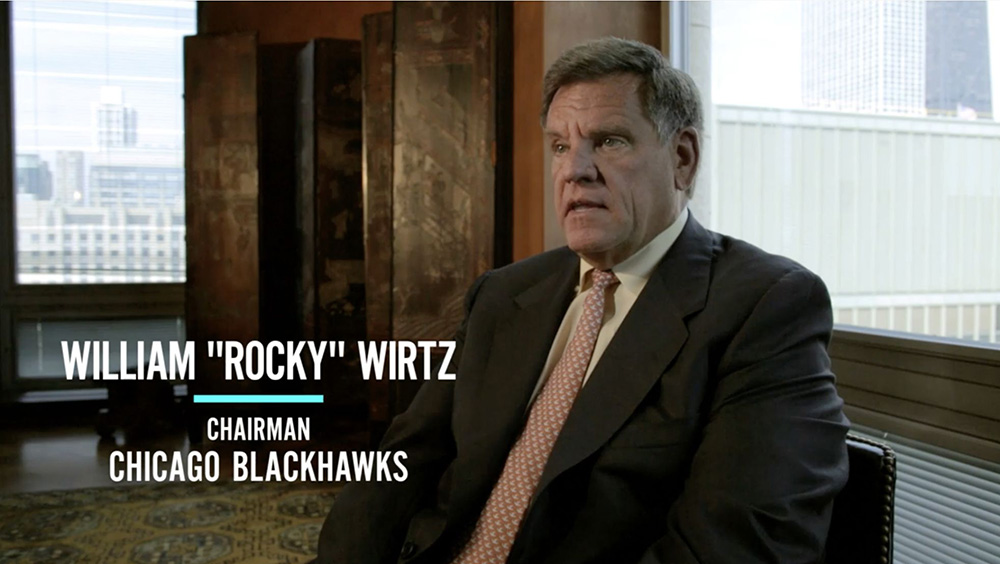 In the summer of 2013, GrahamSpencer was engaged by Chicago/Rockford International Airport to help create a dynamic pitch to attract Spartan College of Aeronautics and Technology to the region. The school was considering expansion and building a new midwestern campus.
There were several levels of engagement in the assignment. The documentary video featured here was one deliverable. A presentation deck and other tools were also written, designed and produced.
Throughout the video, officials from Chicago/Rockford International Airport, Collins Aerospace, the City of Rockford, the Chicago Blackhawks and other stakeholders shared their insights and perspectives on the efficacy of Rockford as a home for a new Spartan campus. The interviewees' collective vision, eloquence and passion played pivotal roles in shaping the story's narrative.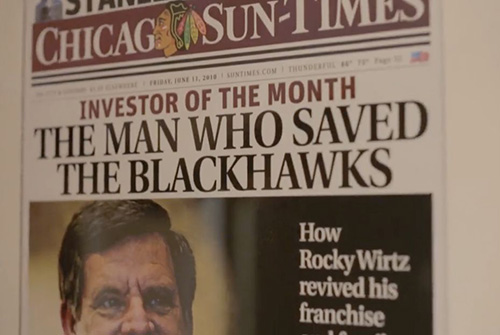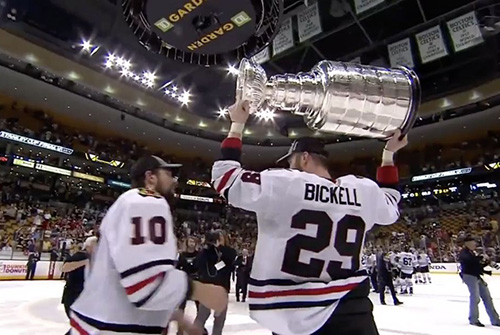 Rocky Wirtz was one such stakeholder. He was unexpectedly generous with his time while video taping his contribution to the project.
Rocky met us at the door of his office building on Lake Shore Drive in Chicago and led a tour of the expansive space to help scout a suitable location for his interview. When we chose a location and the crew was setting lights, I said, "We're going to need 20 to 30 minutes to prepare the set, so if you want to do something else in the meantime, please feel free."
He said, "Why don't we just sit down at the table here and chat," tapping on a dark-stained oak conference table.
I agreed, relishing the opportunity to chat about the professional sports team that sparked my abiding love affair with ice hockey with the team's owner.
At that moment, Rocky's assistant appeared and admonished him for "doing her job," greeting and ushering us around the office. She apologized for not being available when we arrived.
Rocky waved her off, saying, "no problem! I've been looking forward to meeting these gentlemen."
During that 20-minute interlude, Rocky and I discussed my childhood in Oak Park, Illinois, where I watched the Blackhawks practice at our local rink, Ridgeland Commons. I told him that on those special days when the Circus was in Chicago and the 'Hawks could not skate at the old Chicago Stadium, the players would jump into cars in full gear like Pee Wees, drive to Ridgeland and lace up their skates in the lobby. That gave us young players priceless opportunities to gather around the likes of Bobby Hull, Stan Mikita and Phil Esposito – and shower them with questions and adoration. Rocky smiled broadly to hear what that meant to me as an aspiring young player.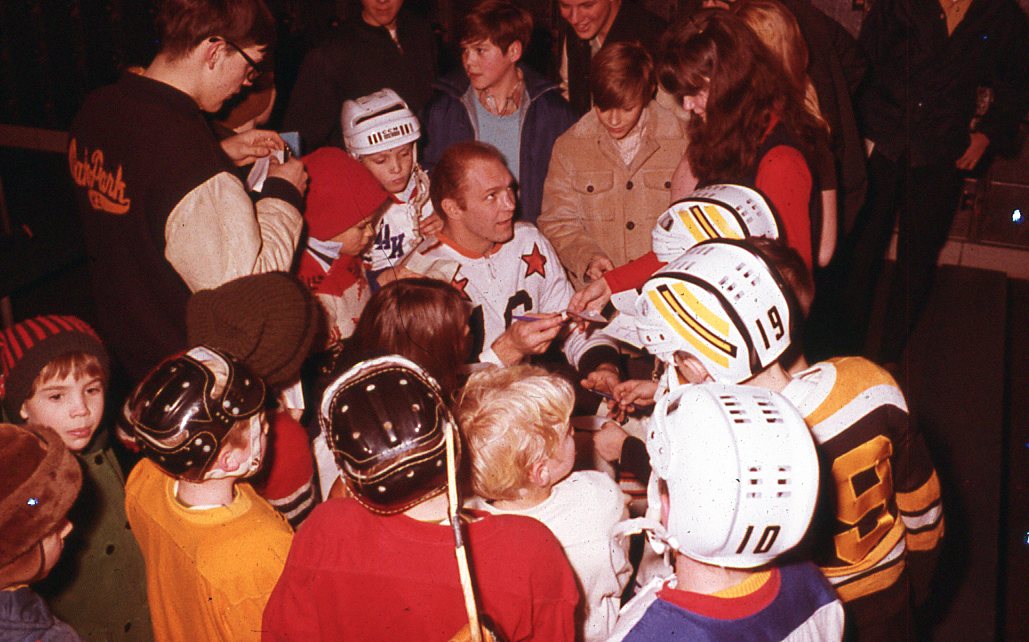 I told him about spending countless nights with a transistor radio glued to my ear listening intently to Blackhawks' home games. I told him that my friends and I sincerely appreciated his 2007 decision to reverse his father Bill's policy and once again broadcast Blackhawks home games on TV.
We discussed what it was like to grow up Bill Wirtz's son. What it was like taking over the helm of what was becoming the fastest-growing team in pro sports. And we prepped him for his interview in support of Rockford's effort to attract Spartan College to the region.
Advance to about 13:16 of the video to see Mike Dunn of RFD introduce Rocky's comments about his relationship with the Rockford Region. Rocky did a generous interview, just like I knew he would after our first five minutes in his presence. He could have mailed it in, but he dug in, and his passion for hockey, Chicago and Rockford, where his AAA affiliate Rockford IceHogs play, shone through.
What a genuinely nice guy. Rest in peace, Rocky Wirtz
Respectfully,
Jay Graham
Founder / Co-Creative Director